EUGENE YMCA CONTINUES DECADE-LONG WALK IT OFF TRADITION
In partnership with Mix 94.5, the Y takes over Walk It Off and adds Y fitness, flair
Eugene, Ore., June 10, 2021 - The Eugene Family YMCA is thrilled to partner with Mix 94.5 to continue a decade-long tradition of encouraging movement, health and fun in Alton Baker Park every Wednesday throughout the summer: Walk It Off with the Morning Mix is now Walk It Off With the Y.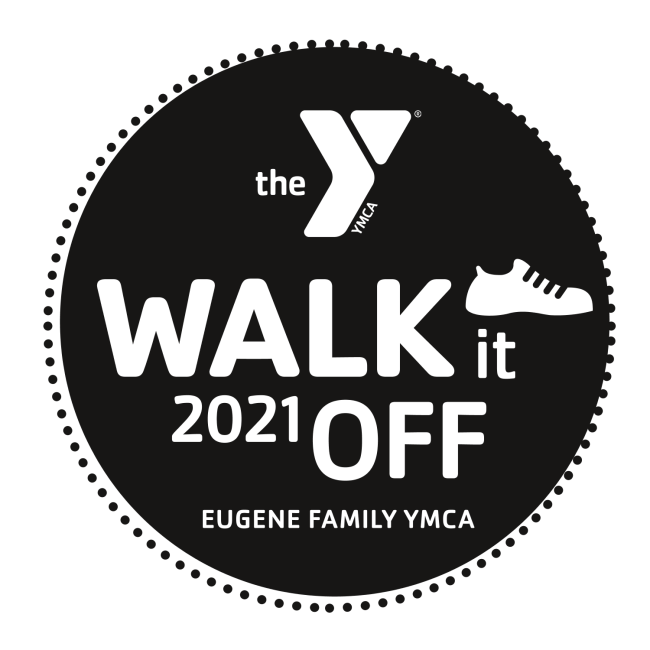 "We are counting down the days until we can get outside and share our expertise in fun ways with folks who have loved Walk It Off for years or those who are just starting," said Kim Miller, Health & Wellness Director for the Eugene Family YMCA. "It will feature all the same encouragement, inspiration and fun personalities but with a Y twist: you may see a Zumba class warm-up, a cool-down standing stretch series, or even a kids movement class as part of the fun!"
Walk It Off draws participants who come to any one of the Wednesday night walks, which start in Alton Baker Park by the shelter. This year, the free event will be from 5:30 to 6:30 p.m. on Wednesdays from June 16 through August 25. Participants are welcome to walk as much or as little as they want and there are many different paths at varying lengths that can be taken from Alton Baker Park.
In keeping with years past, each week will have a theme:
June 16: Launch Party
June 23: Show your Spirit Sports Fan Day
June 30: Get funky with Disco Day
July 7: Be colorful with Tie Dye Day
July 14: Everyone joins in with Family Day
July 21: Dust off your cape for Superhero Day
July 28: We can't keep a lid on Crazy Hat Day
August 4: Show your support with Cancer Survivor Day
August 11: Bring your four-legged friend for the Dog Days of Summer
August 18: You may need shades for Neon Day
August 25: Bling it on for our End of Summer Celebration
"Walk It Off has become a cherished summertime event in our community," said McKenzie River Broadcasting Owner John Tilson. "We are thrilled that the Y, with its dedication to health and wellness, has stepped up to continue to provide the opportunity for exercise and social connections."
In addition to partnering with McKenzie River Broadcasting, which will provide promotion and other support for the event, Walk It Off with the Y is sponsored by PeaceHealth and the city of Eugene.
"PeaceHealth is delighted to support Walk it Off with the Y," said Susan Blane, PeaceHealth Oregon's Director of Community Health. "These summer evening walks are a wonderful way for families and individuals of all ages to get outside and get moving. We're grateful that the Y is continuing this fun and rewarding program. Physical activity and strong social connections are key to our community's health and well-being."
Free commemorative t-shirts will be available to the first 500 participants. Walkers earn participation point entries each week for an end of season raffle. All participants are asked to keep a safe distance from others and offer patience while safety protocols change in response to risk levels.
Register HERE.
###
About the Eugene Family YMCA
The Eugene Family YMCA is one of the region's leading nonprofits strengthening communities through youth development, healthy living and social responsibility. Each year across Lane County, the Y engages more than 18,000 people regardless of age, gender, income or background--- to nurture the potential of children, teens and seniors; improve health and well-being; and provide opportunities to give back and support neighbors. In 2020, the Eugene Family YMCA awarded $413,506 in financial assistance. The YMCA has been serving the Eugene-area since 1887.