Monthly Lunchtime Lecture Series
Join us every month as we explore a new nutritional topic on our Virtual Y Hub!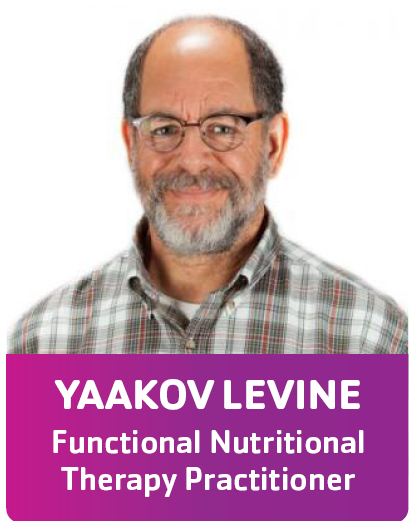 In partnership with Natural Grocers, your Y will be offering monthly nutrition and healthy living talks. Every third Friday from 11:30 a.m. to 12:30 p.m., Yaakov Levine, a Nutritional Health Coach, will be joining us live through our Virtual Y Hub to talk about and provide easy to implement ideas for healthy living. Can't make the talk live? They will be recorded and available for viewing on our Virtual Y Hub!
January 21: Fueling for Fitness
This sports nutrition seminar will give you the tools you need to help you at the top of your game –whatever that may be. Learn how to support your body's optimal energy levels and improve your fitness and recovery time with food and supplements!
February 18: Where to Start to Love Your Heart
Taking care of your heart doesn't have to be complicated. Start by uncovering some common heart care myths, and then begin your journey toward heart health with 3 simple dietary strategies and 3 supplements that will pump up your heart health.
March 18: Fight Back Against Stress
While it's impossible to remove all stress from your life, incorporating a few specific nutrients into your diet can help you deal with life's many stressors.
April 15: Cravings, Weight Gain & the Blood Sugar Rollercoaster
Learn how nutrient-dense meals support healthy metabolism and which nutrient supplements support healthy blood sugar levels and appetite control.
May 20: It's in the Air: Problems with Pollen?
Wave goodbye to your problems with pollen by learning what nutrients and foods help support a balanced immune response to airborne irritants.
June 17: Feed Your Brain: Nutrition for Concentration & Focus
Do you find it hard to concentrate or focus? Do you feel irritable or moody for no discernible reason? Are you absentminded or suffer from periodic brain fog? Then this class is for you! Learn the secrets of better brain health at any age.
July 15: Bone Builders & Bone Breakers: It's Never Too Late to Build Bone Health (Men, too!)
Bones are living tissue that respond to bone-building care throughout life. Support lifelong bone health by knowing how to get all the nutrients your bones need.
August 5 (FIRST FRIDAY THIS MONTH): Canceled. See you next month!
September 9 (SECOND FRIDAY THIS MONTH): Probiotics: Because Whole Body Health Begins in Your Gut
Your gut bacteria influence how every part of your body works: how easily you lose (or gain) weight, how your immune system functions, even your ability to focus.
October 21: Natural Hacks to Support a Healthy Mood
Gain a new understanding of the many complexities that play a role in supporting a healthy mood or hindering it. Nutritional, supplemental, environmental, lifestyle, and other key factors will be discussed.