Swim, Bike, and Run as You ESCAPE 2021!
There's no better way to end a difficult season than by finishing strong, and what better way to finish strong than by completing a triathlon?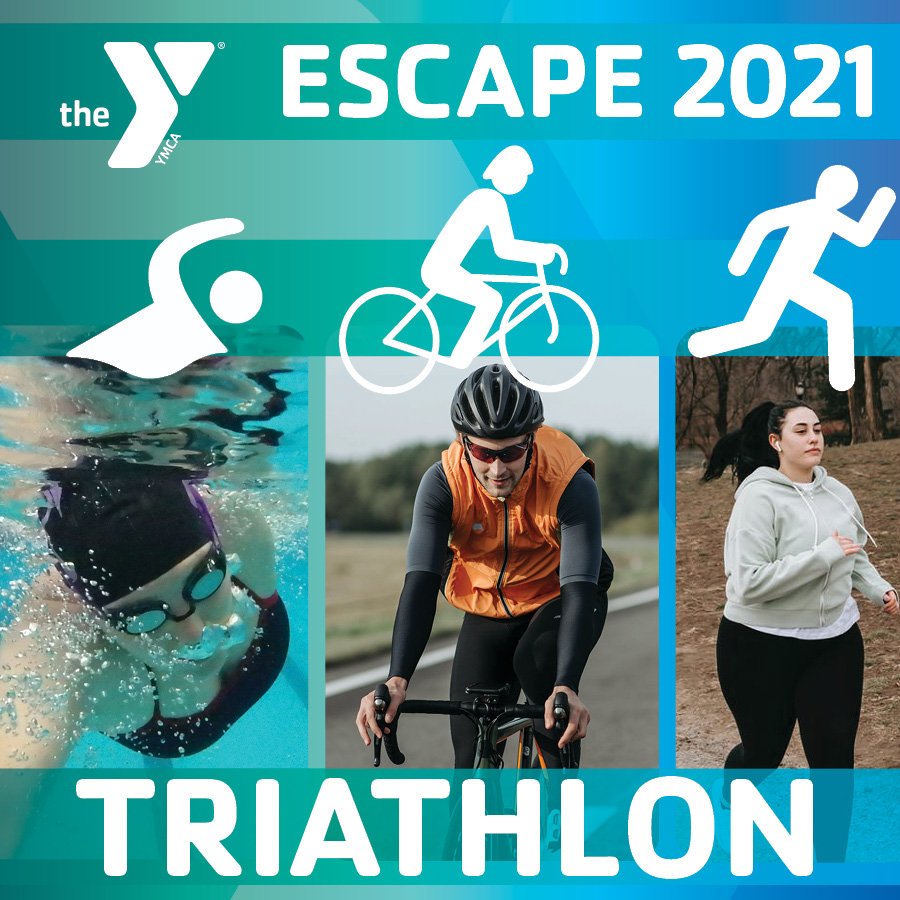 Your Y is here to inspire you to swim, bike and run as you ESCAPE 2021 with our second on-your-own triathlon. It's the perfect way to focus your mind on a goal, build strength and fitness, and leave this year in the dust!
The ESCAPE 2021 Triathlon is a 2.5-mile swim, a 112-mile bike and a 26-mile run. Substitutions of other fitness activities are welcome—this is YOUR race! Aqua-jogging, cardio machine workouts and walking counts! Log your own mileage as you go on our digital form or printable tracking sheets.
Note: Upon completion of the ESCAPE 2021 Triathlon, you'll receive a T-shirt and you'll be featured on social media (if you'd like).
Thank you to TEAM EUGENE AQUATICS, RUN HUB NORTHWEST and MCKENZIE SewOn for sponsoring ESCAPE 2021!
What: ESCAPE 2021 Triathlon
When: Complete 2.5-mile swim, a 112-mile bike and a 26-mile run before January 15.
Where: At your Y, outdoors, in our virtual or in-person classes!
Cost: $10 for members/$20 for community members