DEVELOP CHARACTER, MAKE FRIENDS, LEARN, GROW & PLAY!
What makes our Youth Sports Programs so special?
Like many youth sports programs, YMCA coaches lead players through drills and games that build skills, develop coordination and enhance a love of the game. But what makes us special is our philosophy. We make sure everyone participates. And we emphasize the development of character—caring, honesty, respect and responsibility. At the YMCA, what happens off the field is just as important as what happens on the field. Fill your child's free hours with safe, fun activities around caring adults at the YMCA.
The YMCA provides Financial Assistance on registration fees to ensure all kids play. Any player that participates in the free meal program or any other form of public assistance will receive a fee reduction. Financial Assistance forms are available online or at the Eugene Family YMCA Welcome Center and online.
Multi-Sports Day Camp Schedule (August 8-12)
A week full of kayaking, swimming, ultimate frisbee, pickleball, soccer, dodgeball, and more!
Camp Hours: 9:00 am - 4 pm

Who: 3rd-5th graders

When: August 8-12

Camp starts and ends at the Y




Register Here
Summer Basketball and Baseball Camps
For More Information:
Maritza Ruiz, Youth Sports Director
541-686-9622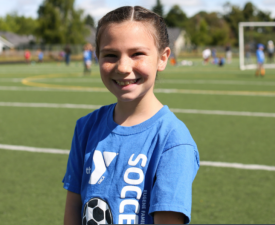 YOUTH SPORTS DASHBOARD HELP - PLAYERSPACE