EUGENE FAMILY YMCA WELCOMES BACK ITS 100-MILE SWIM CHALLENGE, STARTED THE YEAR OF THE PANDEMIC
Community invited to swim or aquajog 100 miles before Jan. 15, 2023, to increase their fitness level, reduce strain on joints and earn a sweatshirt
Eugene, Ore., December 16, 2021 —
The Eugene Family YMCA 100-mile swim challenge is back to motivate individuals and encourage a year-long investment in water workouts to improve health, build community and highlight the fun of aquatic fitness.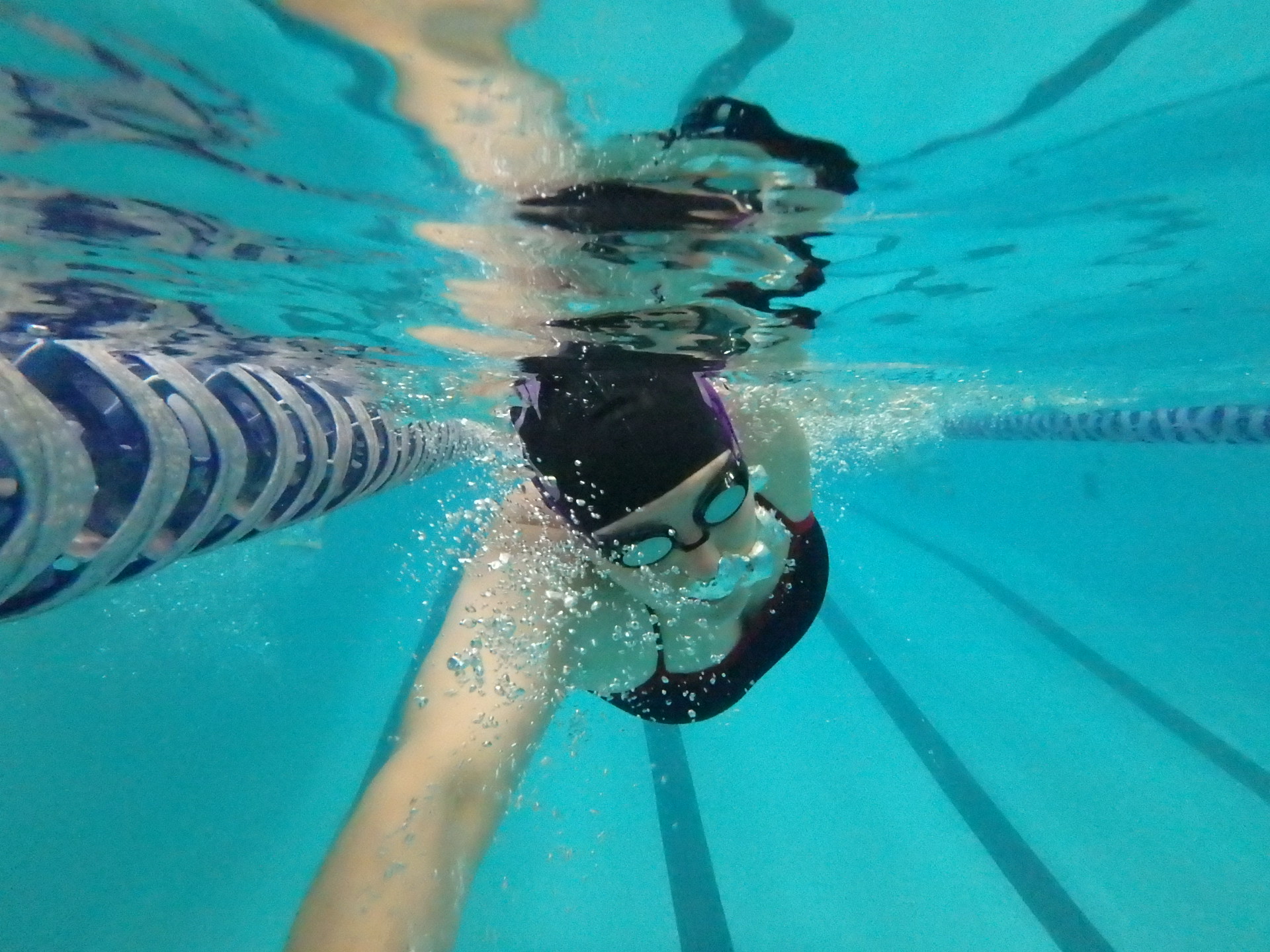 Participants will log their miles, laps or yards until Jan. 15, 2023, in an effort to reach 100 miles. The investment pays off in terms of their health, wellness and enjoyment, as well as in their involvement in a community effort.
"Swimming is incredible for your health," said Y Aquatics Director Sabrina Hershey-Black. "Swimming is a full-body workout that works dozens of muscles at the same time. It is an activity people can pick up at any age—from 6 months to 90-plus years. Many of our older adults really appreciate the water because of the reduced strain on the joints."
The Y's first-ever 100-mile swim challenge launched in January 2020. With facility closures due to the COVID-19 pandemic, participants couldn't access pools to complete their laps.
"I really missed the pool," said Barbara Henckel, who had logged 88.5 miles before the closure. "I walked a lot instead, and I rode my recumbent bike. But it's not the same—I missed the pool."
Henckel, 75, swam competitively when she was in school. Now, she focuses on breaststroke and aqua jogging to protect her shoulder after rotator cuff and back surgery.
"I swim every morning. I love being in the water and find it a form of meditation," she said. "The challenge didn't motivate me to get in the pool—but it encouraged me to keep track of my distance."
Henckel will participate in the 2022 challenge also.
After a year of stress related to the pandemic, swimmers say that getting back into the pool is so beneficial for their mental health.
"I feel tremendous freedom in the water," said Jessica Crowder, who has been a Y member for 8 years. "I get into a state of flow and it is very meditative. My body and brain are on auto-pilot and I can relax into a rhythm in the water."
Crowder, 36, said that the challenge will help bring her back to her roots.
"I am of Icelandic descent," she said. "A large part of Icelandic culture is to swim daily. I grew up swimming a lot—my parents described me and my siblings as little fish, swimming all the time!"
The Eugene Family YMCA is proud to announce that Team Eugene Aquatics and Slocum Center for Orthopedics and Sports Medicine are generously sponsoring this event, which reduces participant costs and allows the Y to expand the 100-mile swim to non-members.
"We can't wait to see the progress of our participants over an entire year," Aquatics Director Hershey-Black said. "We hope this challenge renews interest in water exercise, which could be part of the perfect mental health antidote to the last 24 months of a global pandemic."
Who: Anyone

What: Swim or Aquajog 100 miles!

Where: Any local pool or body of water where you can track your mileage!

Dates: From Jan. 10, 2022, until January 15, 2023.

How: Members will keep track of their individual mileage and results will be recorded

HERE

.

Register: Through March 15 at the Y Welcome Center or at (541) 686-9622 or

ONLINE

.

Cost: $15 / Y Members, $25 / Community Members. Successful completion of the challenge earns you a 100-Mile Swim sweatshirt, and the first finisher earns a Y swim towel!

Questions: E-mail

sabrina@eugeneymca.org