Life Skills & Life Lessons
It all happens in the water.
We continue to follow public health guidance around COVID-19.
Effective Friday, June 9, Lane County is in LOW RISK, which means:
4 lap lanes for swimming or individual water exercise for 45-minutes per reservation. One person per lane. Max of 3 reservations a week per member.

The hot tub is for a 15-minute reservation. One person at a time. Max of 4 reservations a week per member.

Small Pool has a 30-minute reservation, for a maximum of 4 people (1 family group) reservation. Each person must be an active Y member or pay a day pass fee in order to participate. Click HERE for more information.
Lap Lane and Hot Tub Reservations are available for ages 15 years and older.
Limited Private Swim Lessons and Group Lessons are now available.
PLEASE NOTE: Effective June 1
Your Y is experiencing an increase in the number of people not showing up for reservations, which eliminates opportunities for others to access health and wellness services. Members who cancel less than 6 hours before their reservation or do not show up for a reservation will be assessed a $10 fee or be restricted from making reservations for 5 days.
TO CANCEL A RESERVATION, please call the Y at (541) 686-9622 or email membership@eugeneymca.org
Lap Lane RESERVATIONS Small Pool RESERVATIONS Hot Tub RESERVATIONS Aqua Exercise Class REGISTRATION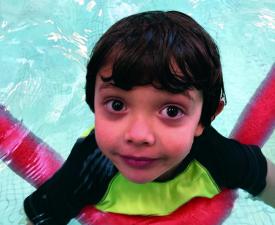 American Red Cross Trainings