CARING FOR OUR COMMUNITY
The Eugene Family YMCA has a long history of prevailing in difficult times. 2020 is no different. Take a look inside this Special Edition newsletter to discover how the Y has reinvented its programs and services in response to a global pandemic, catastrophic wildfires and our community's needs.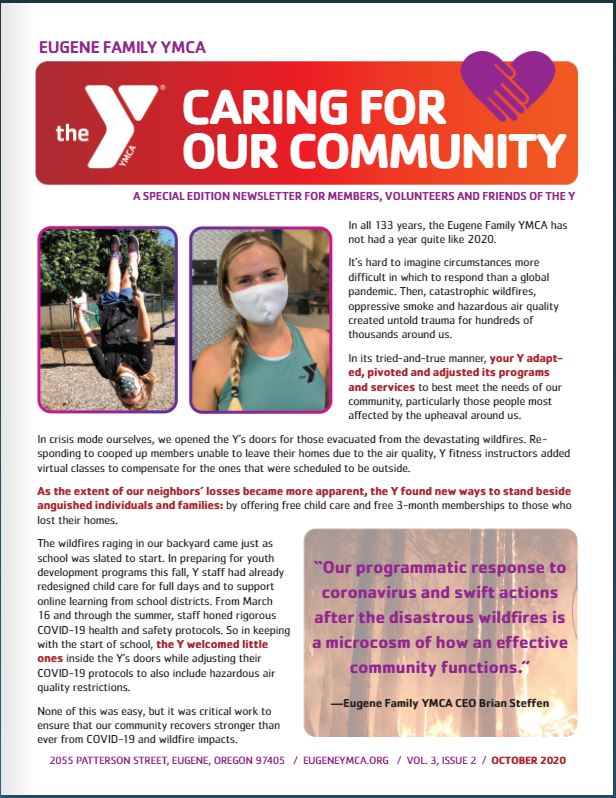 Even while acknowledging the difficult parts, the most common feelings I have are gratitude, hope and optimism. I marvel at the transformative impact of the donors, foundations and partners that have stepped forward in this storm to offer generosity and essential resources.
I am inspired by the warmth, compassion, and selflessness of our Y members as they continue their memberships, and reach out to our staff and to one another.
I'm reminded that, as Oregonians, we know one thing with certainty: all rainstorms eventually lead to beauty. What comes out of this time will be nothing short of stunning.
Feel free to share this newsletter with anyone that you think might be interested in your Y and our mission to strengthen community.
Brian Steffen
CEO, Eugene Family YMCA