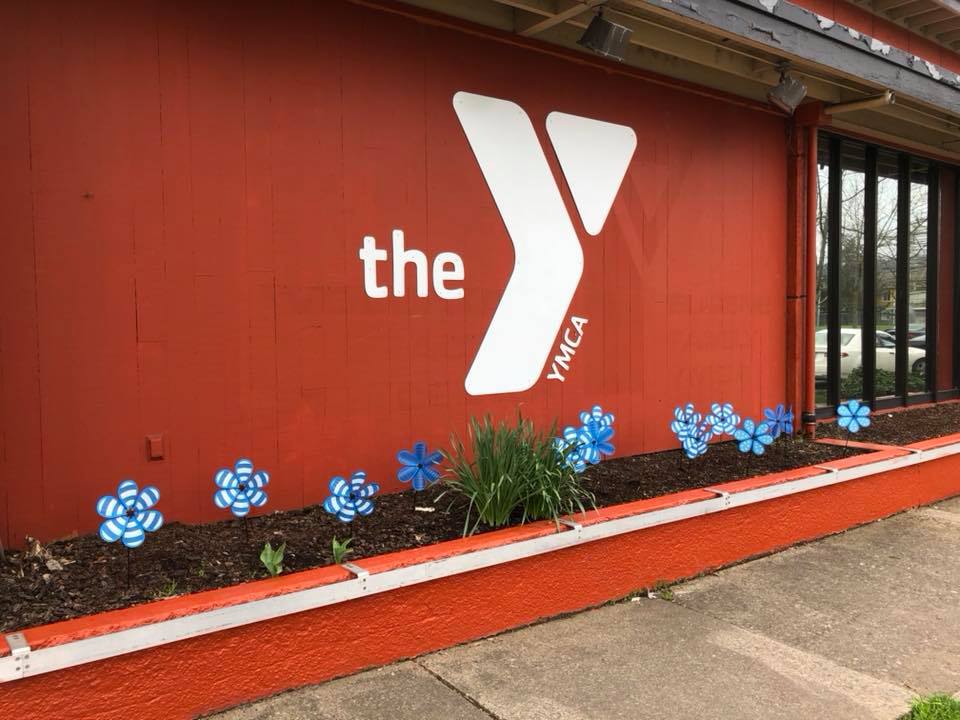 April is Child Abuse Prevention Month. In 2008 Prevent Child Abuse America introduced the Pinwheels for Prevention® campaign.

What research showed, and what experiences since then have reinforced, is that people respond positively to pinwheels, which represent childlike whimsy and lightheartedness and our vision for a world where all children grow up happy, healthy, and prepared to succeed in supportive families and communities.
The YMCA offers programs and activities that have a positive effect on the lives of children. Children who are raised with safe, stable, and nurturing relationships and environments are more academically and financially successful and grow up to be productive, contributing members of their communities.

Pinwheels are a reminder that we all play a role in children's lives.

Keep an eye out for our blue pinwheels in front of the Y for April.
Eugene Family YMCA
2055 Patterson St,
Eugene, OR 97405
Saturday, April 1, 2023 - 4:45pm

to

Sunday, April 30, 2023 - 4:45pm