Follow This Recipe for Healthy Kids!
Join us for a virtual Healthy Kids Day on Saturday, May 22, when we'll include all the ingredients for a Healthy Kid!
During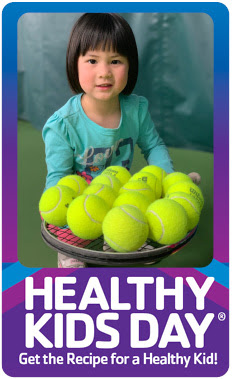 Healthy Kids Day, children and families will have the opportunity to learn about the importance of healthy eating, nutrition and physical activity, mental and emotional well-being, and developing healthy habits.
This year, since we can't hold our typical outdoor community event, we are bringing Healthy Kids Day to you!
Teacher Ms. Melissa will bring a live virtual storytime with the book, Farmer Will Allen and the Growing Table by author Jacqueline Martin.
Y Fitness Instructor Lisa Milton will get kids moving to music with her fun Family Dance Party online. Then the whole family is invited to cook a delicious spring fruit pizza.
What: Virtual Healthy Kids Day featuring storytime, Family Dance Party & opportunity to cook fruit pizza as a family
When: Saturday, May 22
Time: 10:30-10:45 a.m. storytime, 11:00-11:30 a.m. Dance Party, and afterward an opportunity to make a delicious lunch together.
Register: Complete the Google form.
Information: melissa@eugeneymca.org
Easy Fruit Pizza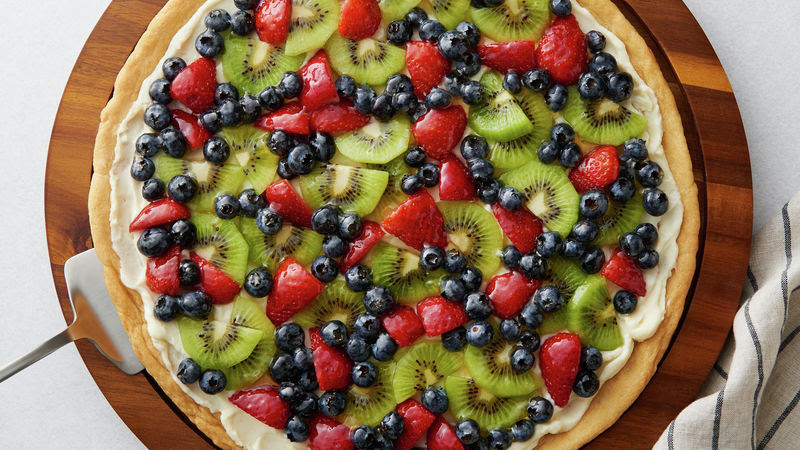 Ingredients
1 roll (16.5 oz) Pillsbury™ refrigerated sugar cookies
1 package (8 oz) cream cheese, softened
1/3 cup sugar
1/2 teaspoon vanilla
2 kiwifruit, peeled, halved lengthwise and sliced
1 cup halved or quartered fresh strawberries
1 cup fresh or frozen blueberries
1/2 cup apple jelly
Steps
1. Heat oven to 350°F. Spray 12-inch pizza pan with cooking spray. Break up cookie dough in pan; press dough evenly in bottom of pan to within 1/2 inch of edge. Bake 16 to 20 minutes or until golden brown. Cool completely on cooling rack, about 30 minutes.
2. In small bowl, beat cream cheese, sugar and vanilla with electric mixer on medium speed until fluffy. Spread mixture over cooled crust.
3. Arrange fruit over cream cheese. Stir jelly until smooth; spoon or brush over fruit. Refrigerate until chilled, at least 1 hour. To serve, cut into wedges or squares. Cover and refrigerate any remaining pizza.
Recipe from: www.pillsbury.com/recipes/easy-fruit-pizza/a765c571-37d5-4916-8747-e944a923c83b
Saturday, May 22, 2021 - 10:30am