The Eugene Family YMCA is thrilled to invite you to Walk It Off with the Y, a decade-long tradition of encouraging movement, health and fun throughout the summer! Join us for weekly raffles, guided & independent walks and family-friendly fun!
DATES: Wednesdays from June 14 to August 30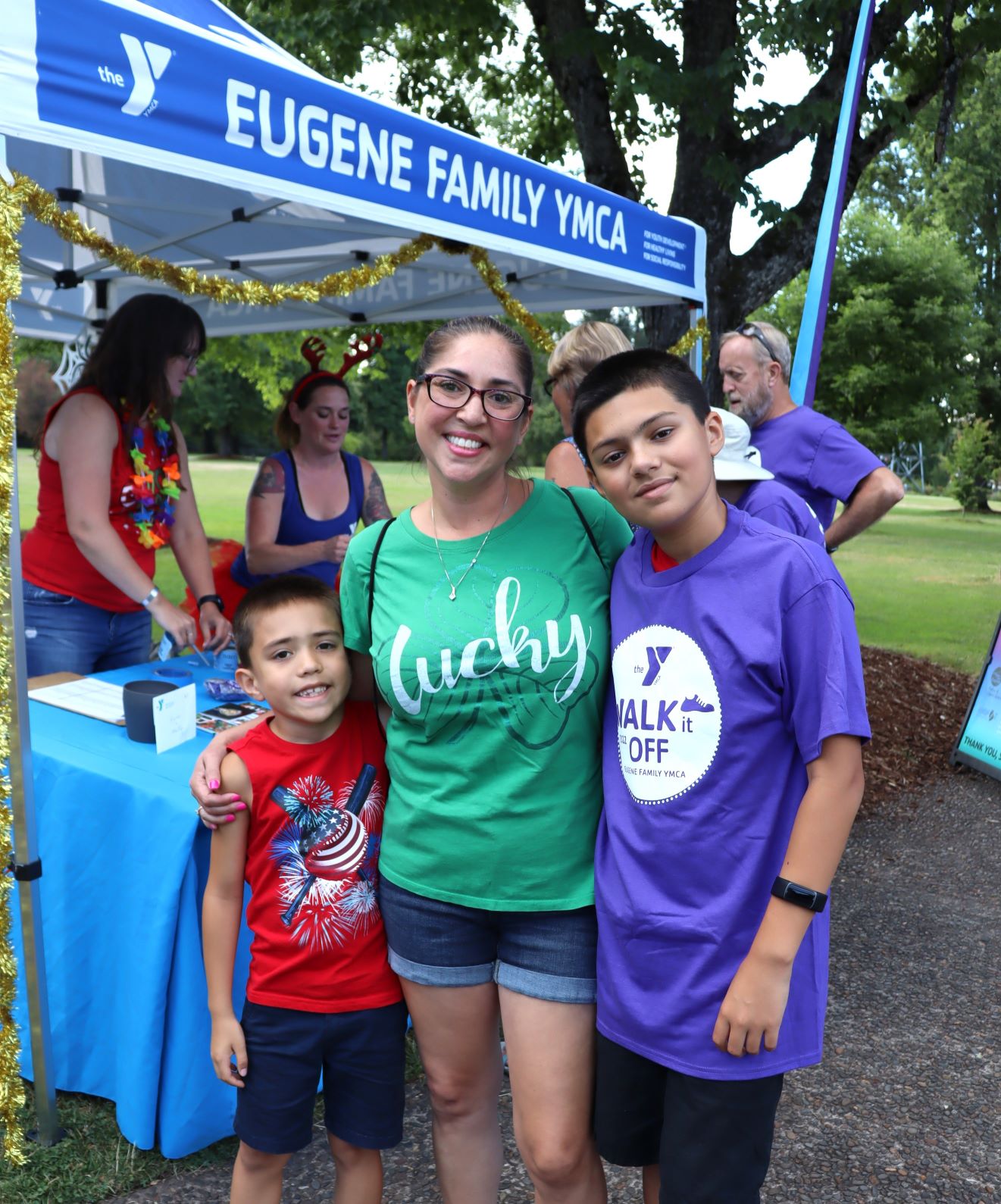 TIME: 5:30 to 6:30 p.m.
WHERE: Alton Baker Park
WHO: Anyone and everyone—bring your family & friends!
COST: Free!
WEEKLY THEMES:
June 14: Let's kick it at the LAUNCH PARTY
June 21: Show your spirit with SPORTS FAN DAY
June 28: Get funky with DISCO DAY
July 5: Be colorful with TIE DYE DAY
July 12: Everyone joins in for FAMILY DAY
July 19: Dust off your cape for SUPERHERO DAY
July 26: We can't keep a lid on CRAZY HAT DAY
August 2: Show your support with CANCER SURVIVOR DAY
August 9: Bring your four-legged friend for the DOG DAYS OF SUMMER
August 16: You may need shades for NEON DAY
August 23: Remember your sunscreen for BEACH DAY
August 30: Bling it on for our END OF SUMMER CELEBRATION
Alton Baker Park
100 Day Island Rd.,
Eugene, 97401
Wednesday, June 14, 2023 - 5:30pm