Keith Fraid is resilient, down-to-earth and grateful to the Y. After living on the streets for 10 years, he now has his own Conestoga hut through Community Supported Shelters.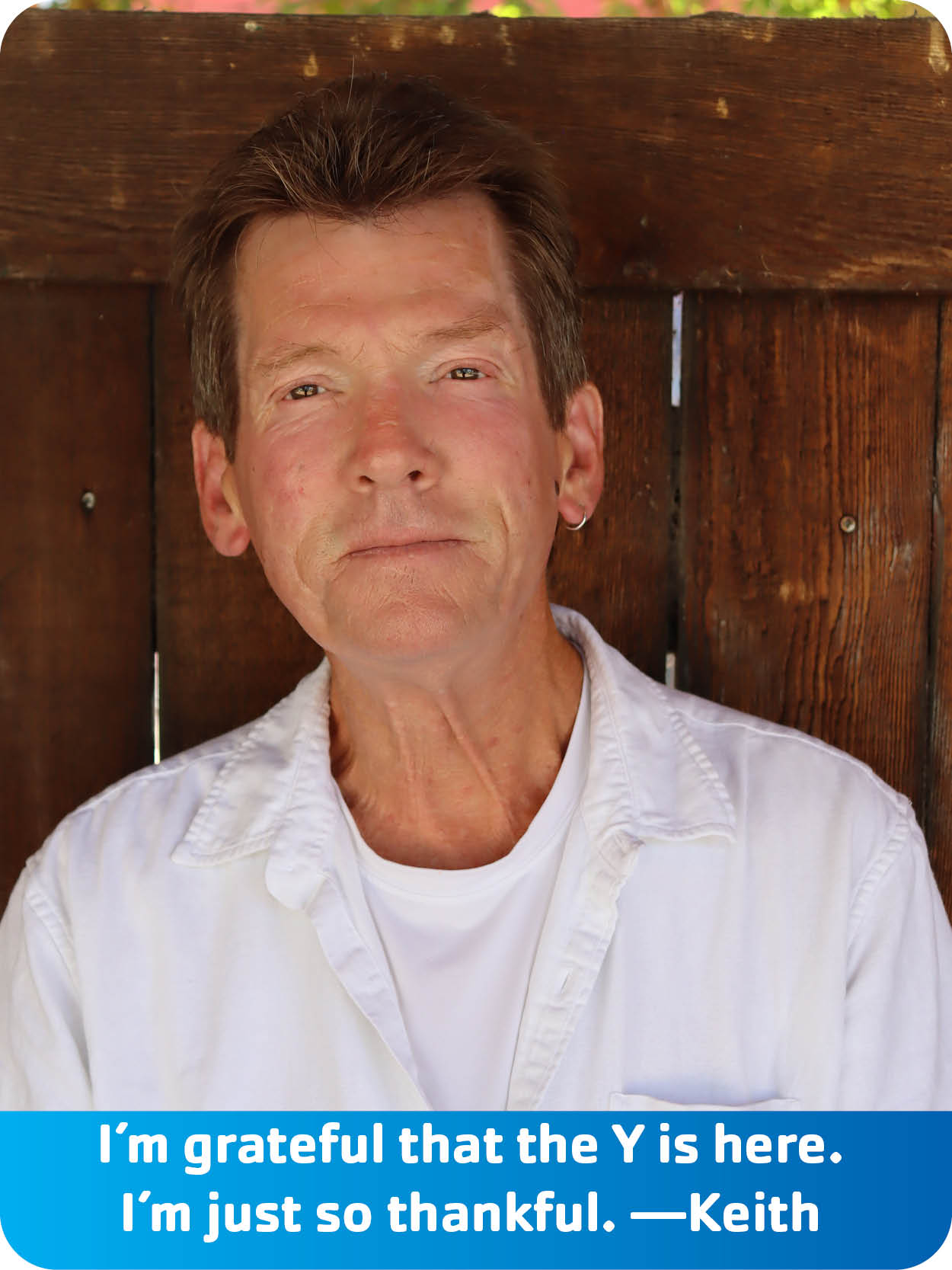 His Y membership and the associated financial assistance means that Keith has a hot shower, a place to lift weights, a Little Free Pantry to access nourishing food and a connection to kind and supportive people.
When the Y is one of your charitable giving priorities, you help create opportunities for ALL in our community to grow and thrive. Please consider the Y during your end-of-year giving. Thank you!
Also in this issue:
Middle School Madness

Zoom Santa

Share your Holiday traditions

New Y Construction Update

Annual Pool Maintenance Closure

Registration open for 2023 Aqua Challenge

Sign up for the January YMCA's Diabetes Prevention Program