Eugene Family YMCA's Capital Campaign Project Celebrates Significant Milestones
$42 million project reflects the ability to serve immediate and future community needs, as well as respond to emergencies
Eugene, Ore., Dec. 22, 2020 - The $42 million Capital Campaign for a new Y recently achieved significant milestones: 100 percent completion of its design and the hiring of deChase Miksis as Owner's Representative for the project.
"Completion of the design has been a long-awaited dream as it signifies our ability to officially submit for our building permit as soon as final fundraising components are worked out," said Eugene Family YMCA Chief Executive Officer Brian Steffen. "It is remarkable to celebrate such monumental milestones in the history of our 133-year-old organization and in the midst of our most challenging year operationally. The finalized design and updated Capital Campaign goal reflect the vital role the Y plays in responding to crisis, providing resources to help support a broad spectrum of members, and the need to deliver essential tools to address the social determinants of health—such as educational and nutrition resources."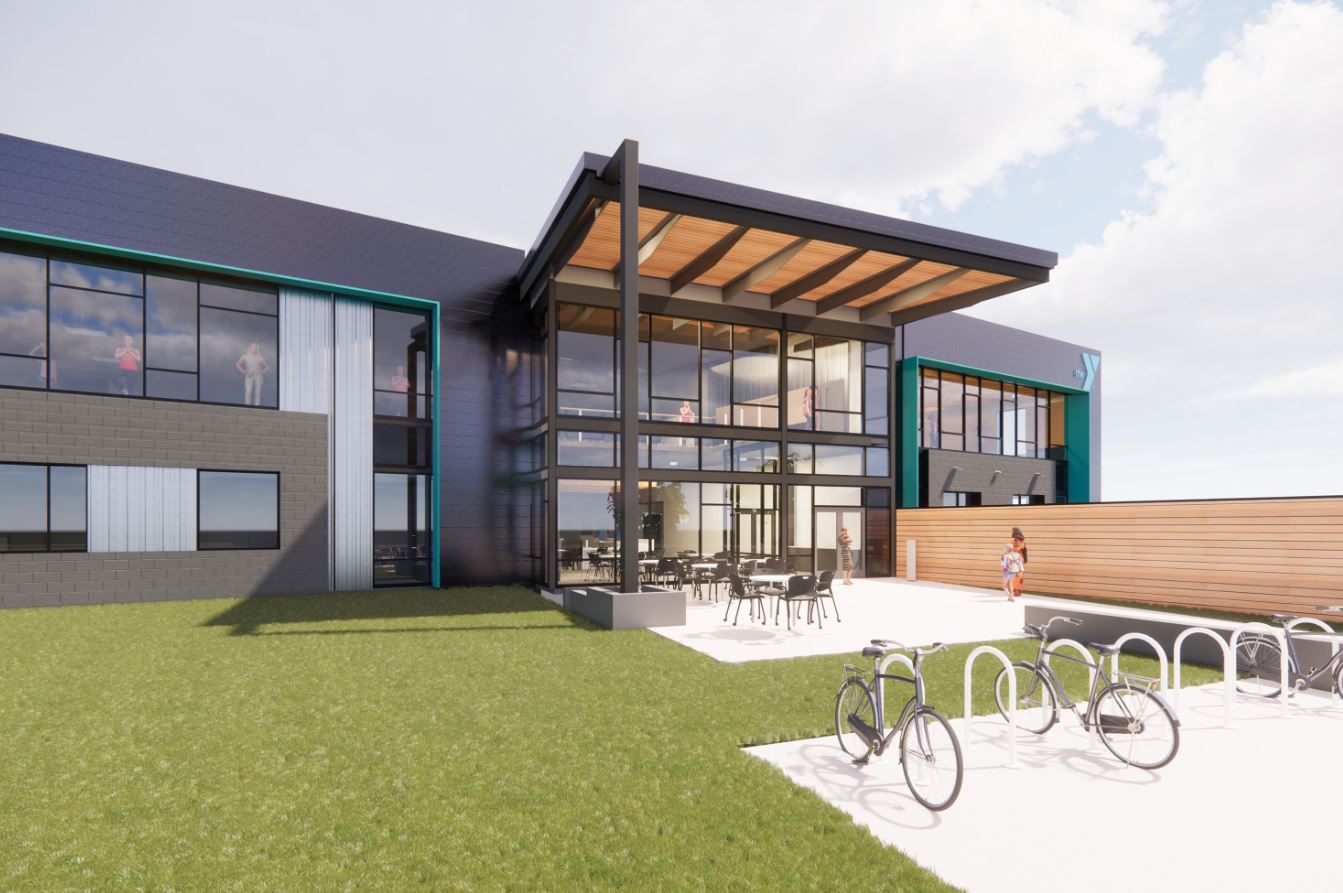 The $42 million facility, designed by PIVOT Architecture, includes seismic upgrades that ensure the YMCA's ability to support, shelter, serve and aid the community in response to any challenge that it may face over the next 100 years, including a significant earthquake. The final design of the new Y also includes a splash pad in the Aquatics Center to serve families with younger children; a circular track above the gym to provide a safe and stable indoor walking or jogging environment; a dedicated cycle studio; a teaching kitchen; and an intergenerational high-tech maker space with S.T.E.M. equipment.
Owner's Representative deChase Miksis, a local company with robust experience managing large commercial construction projects, will provide expertise, counsel and guidance for the YMCA during this milestone era of construction.
"The philanthropic support behind this project is energizing and has galvanized new donors who recognize the essential services of the Y," said Capital Campaign Chair Sabrina Parsons, CEO of Palo Alto Software. "The Y has long been Lane County's largest afterschool child care provider, but the global pandemic and catastrophic wildfires have shown everyone living here that the Y is critical to emergency response—from free child care for frontline workers and wildfire evacuees to support and social connections during our time of isolation. We are healthier and able to cope with this year's difficulties because of the Eugene Family YMCA."
A groundbreaking and ribbon-cutting date will be announced as soon as the timing of critical funding, including the state's $15 million award from the 2019 legislative session, is finalized.
"This project is rolling full steam ahead," said Eugene Family YMCA Board President Chip Radebaugh, partner of Rainbow Valley Construction. "The progress made to date—despite the challenges presented by COVID-19—reveals the indispensable nature of the Y and the exuberance around a new facility that will serve thousands more people each year and provide new programs that we simply don't have space for right now."
###
About the Eugene Family YMCA
The Eugene Family YMCA is one of the region's leading nonprofits strengthening communities through youth development, healthy living and social responsibility. Each year across Lane County, the Y engages more than 18,000 people regardless of age, gender, income or background--- to nurture the potential of children, teens and seniors; improve health and well-being; and provide opportunities to give back and support neighbors. In 2019, the Eugene Family YMCA awarded $464,675 in financial assistance. The YMCA has been serving the Eugene-area since 1887.
Media inquires, please contact:
Eugene Family YMCA
Beth Casper
503-302-8776 (mobile)
beth@eugeneymca.org


The Y. For a better us.
Founded in 1887, we're one of Lane County's oldest nonprofits.