The New Year is a great time to set personal goals and your Y is here to help! From daily group fitness classes and open swim times to disease prevention programming and pick-up basketball games, the Y community is here to help you achieve whatever you set your mind to!
When setting goals, consider setting SMART (specific, measurable, achievable, realistic & timely) goals to help you focus, evaluate and accomplish what you set out to do. This framework can help turn vague goals into actionable ones!
We asked our staff to share their SMART goals with us for 2023. Keep reading to hear what they said!
Take a moment to set a few SMART goals for yourself—you'll thank yourself later!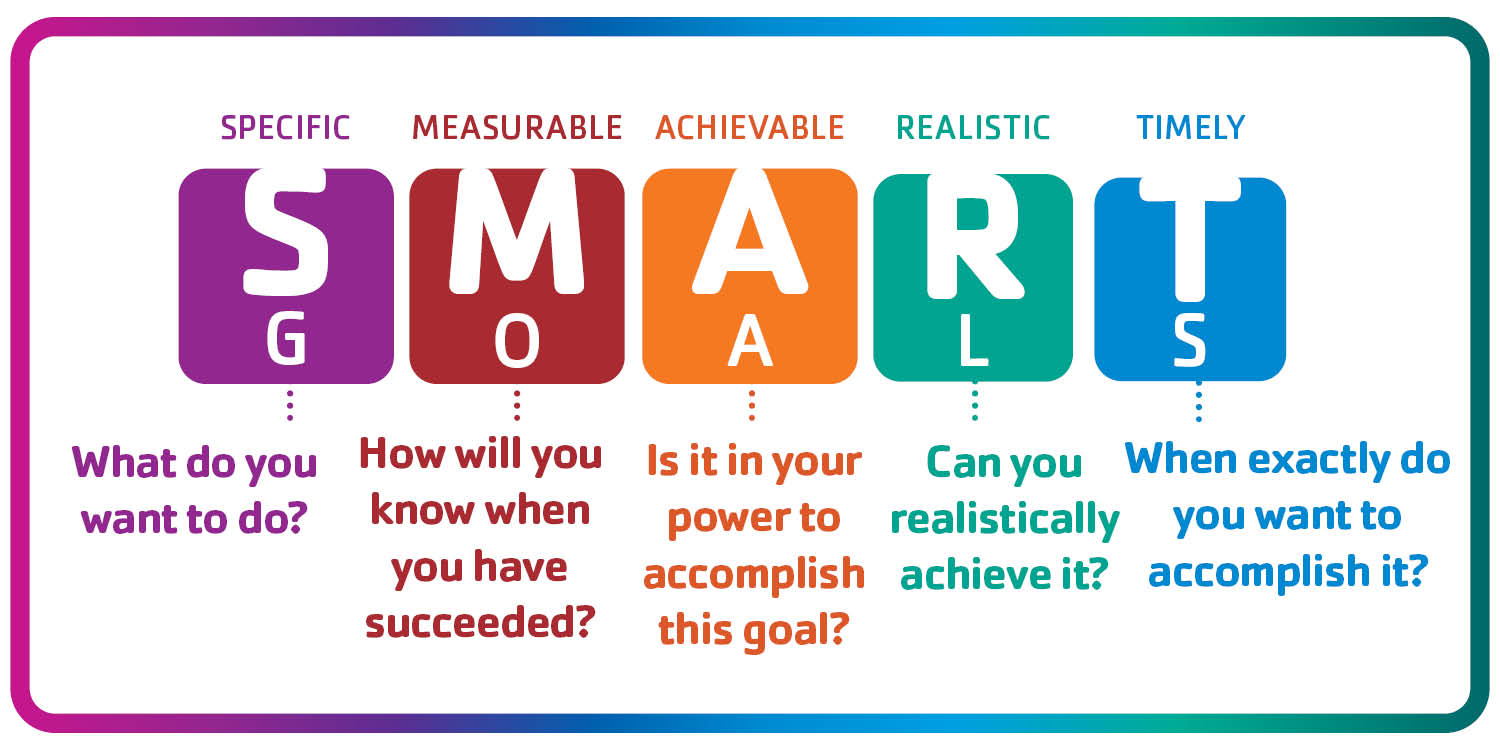 Staff SMART Goals for 2023:
Get my body moving 2-3 times a week & plan intentional family time every week!

Workout 4-5 times a week!

Get outside (out of cell service) once a month.

Re-learn Spanish.

Be present for my family and friends by putting away my cell phone when I am with them.

Return to my daily yoga practice and then share that practice with others by teaching 1-2 classes a week at the Y!

Swim 3-4 times a week once again.

Drop 10 pounds to try to relieve the pressure on my bones and joints.
Also in enews:
New group exercise classes
100-Mile Aqua Challenge
New Diabetes Prevention Program
Middle School Madness
New Y Update
Hiring
Heard Around Town