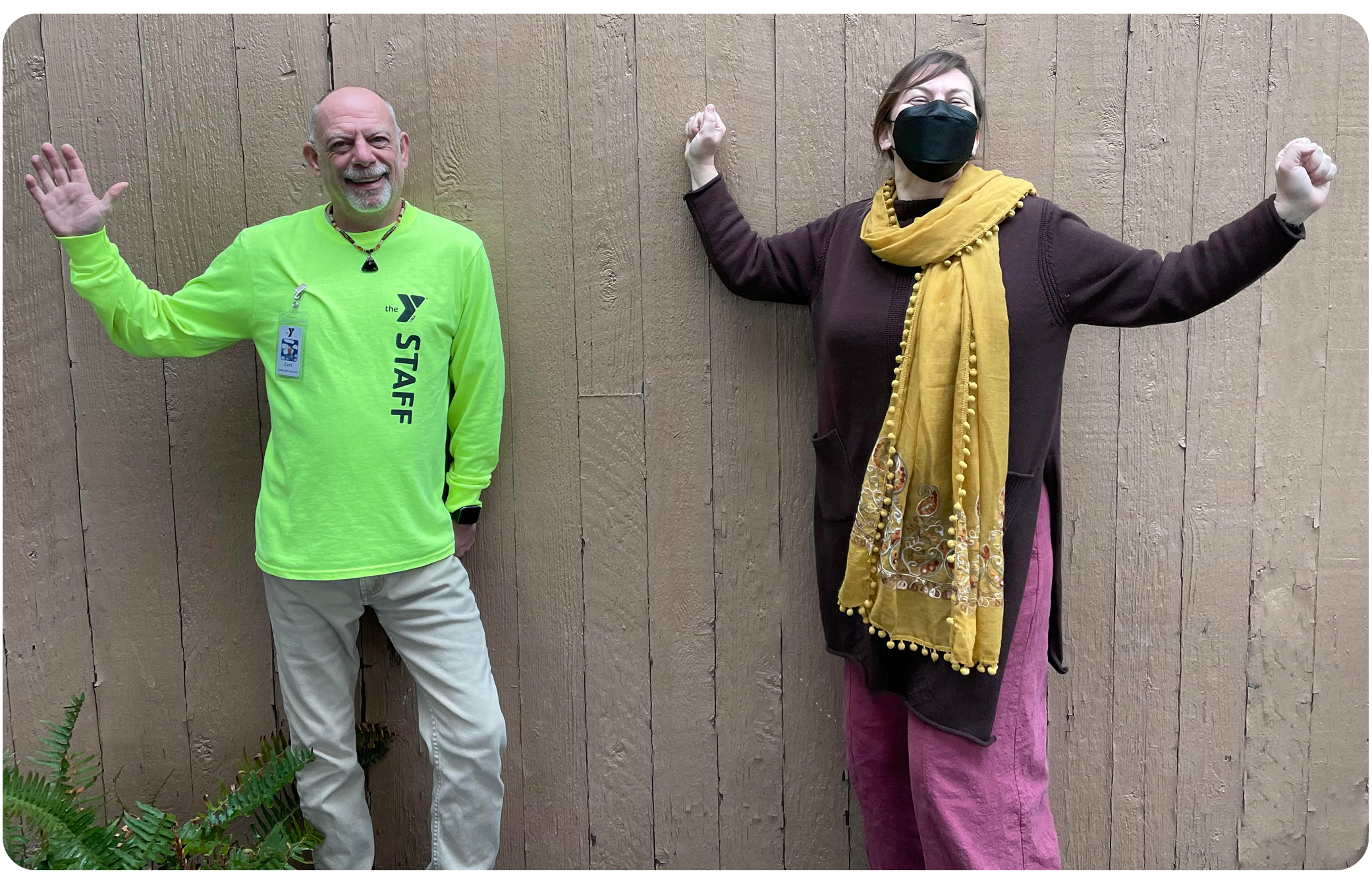 In keeping with the Oregon Health Authority's guidance, masks at the Y will be optional starting Saturday, March 12. Since the start of the pandemic in March 2020, your Y has followed public health experts' advice regarding operating a health and wellness facility throughout a pandemic. While we relied on their expertise, experience and epidemiological backgrounds, we also understood that there was no guidebook with clear directions. We are grateful for their insight during this difficult time.
We know that the lifting of the mask mandate brings feelings of joy, apprehension and even confusion. The Y will continue to be a place where all are welcome, and our programs will continue to reflect the community's broad range of opinions about masking: for example, virtual classes on the Virtual Y Hub and seasonal Outdoor Studio group exercise will remain a stable part of our offerings.
Please note that our child care programs follow guidance from state and local school officials and may not always align with the rules and protocols for our fitness members. As of this writing, the Y's preschoolers and staff members will continue to wear masks. Thank you for your understanding.
With the lifting of the mask mandate and related emergency order, the Y plans to open the saunas and the women's steam room in early April. Unfortunately, the men's steam room is permanently closed due to unresolvable facility damage.
$2.85M New Y Site Now Owned by Eugene Family YMCA!

Health & Wellness

High blood pressure? Join our new program!

LIVESTRONG® at the YMCA to Welcome New Class

Your Y's Monthly Nutrition Talks Support Healthy Living!

Aquatics

Youth Sports

Middle School Night is Friday, March 11!

Be a part of #YKidsRock!

Love pets? Check out the Y's Art for All Wall

Join the Y Staff Team!

HEARD AROUND TOWN