Cedar and RJ have found community, family and wellness at the Y, which provides them with financial assistance for their membership. Activity keeps an auto immune disorder from flaring up for Cedar and keeps RJ's lower back healthy.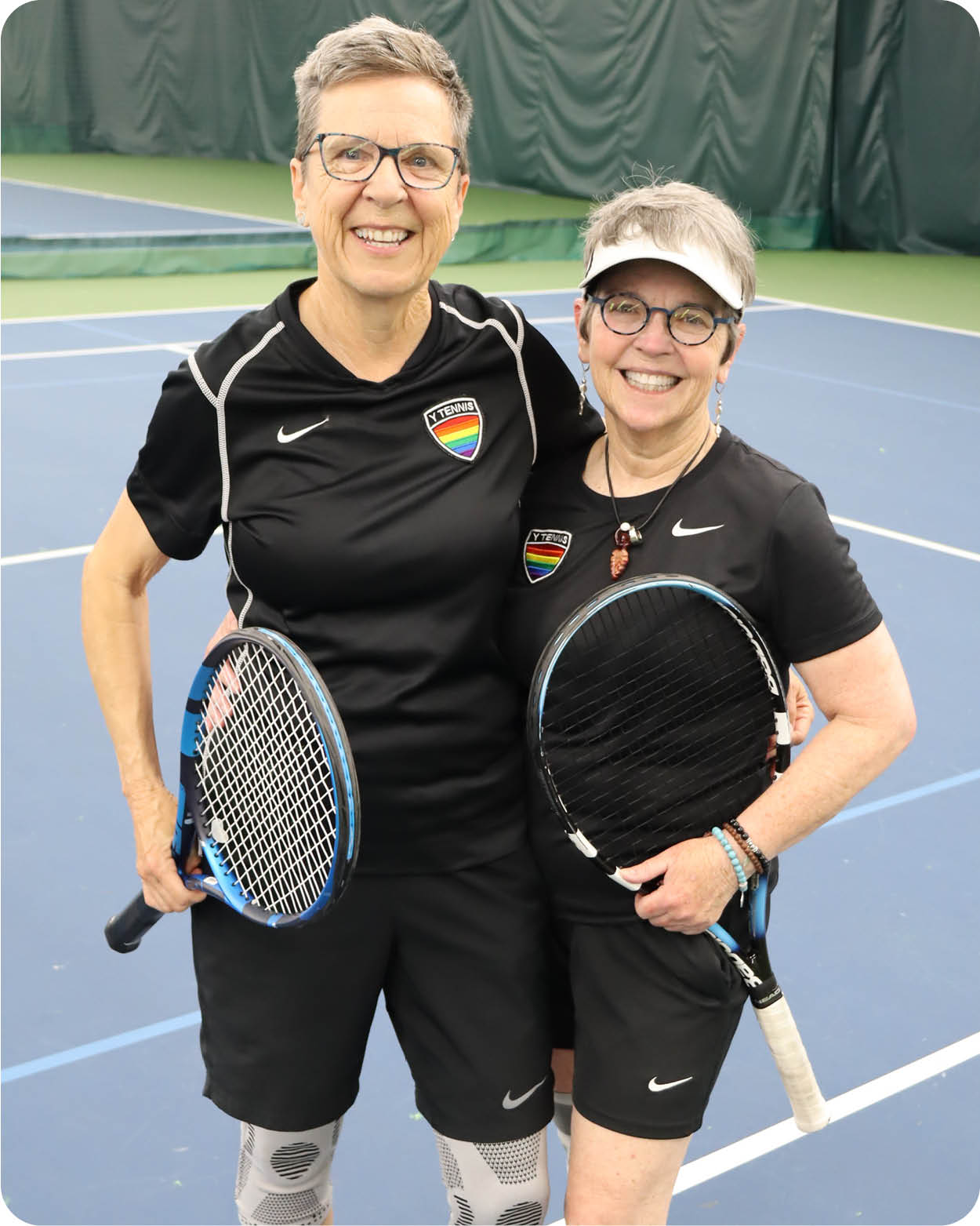 They represent one of the many reasons why the Y offers financial support: to ensure everyone has access to fitness activities that serve as early preventative care to prevent disease, illness and ailments.
When the Y is one of your charitable giving priorities, you help create opportunities for ALL in our community to learn, grow and thrive. Please consider the Y during your end-of-year giving. Thank you!
Also in this issue:
Cosmic Tennis
Tri with the Y Triathlon
Blood Pressure Self-Monitoring Program
Yoga for Compassion Fatigue
Winter basketball registration NOW OPEN!
Middle School Madness
New Y construction update
Swim Lessons are BACK!
Art for All Wall