CHALLENGE OFFERED BY JOHN E. AND ROBIN JAQUA FUND OF OREGON COMMUNITY FOUNDATION INSPIRES 145 DONORS TO RAISE $4 MILLION TOWARD NEW Y
Completion of challenge shows wide support for $42 million project
Eugene, Ore., April 20, 2021 - The Eugene Family YMCA expresses its heartfelt appreciation for the completion of a challenge grant by the John E. and Robin Jaqua Fund of Oregon Community Foundation, which inspired 145 donors to raise a total of $4 million for the new Y.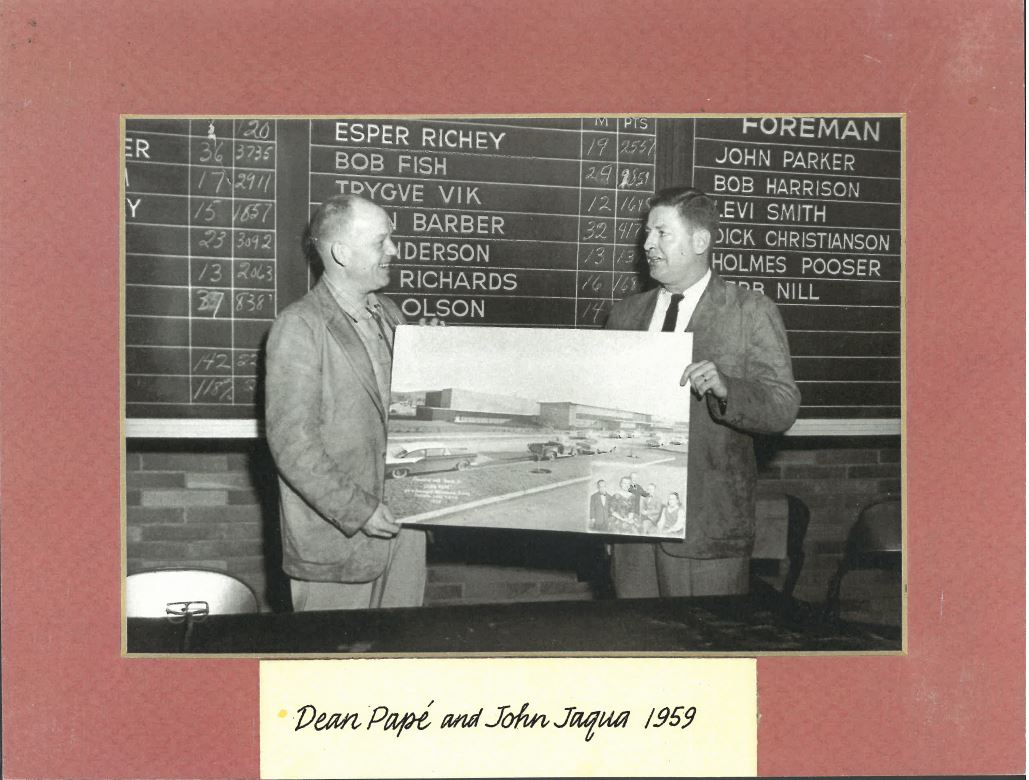 "I am humbled by and in awe of the historic impact of the Jaqua family on the Eugene Family YMCA," said Eugene Family YMCA CEO Brian Steffen. "John and Robin's remarkable impact with the Eugene Family YMCA dates back to the construction of our current building in 1955. And now, in the final steps of our campaign for a new Y, their legacy continues. This gift will have an enduring influence that will impact generations as the Y enhances its ability to serve the evolving youth development and health and wellness needs of a growing population."
John Jaqua served on the YMCA board of directors during the 1950s and 60s, provided support and leadership during the fundraising campaign to build the current Y in 1955 at 2055 Patterson Street, and guided the organization as Board President from 1958 to 1960.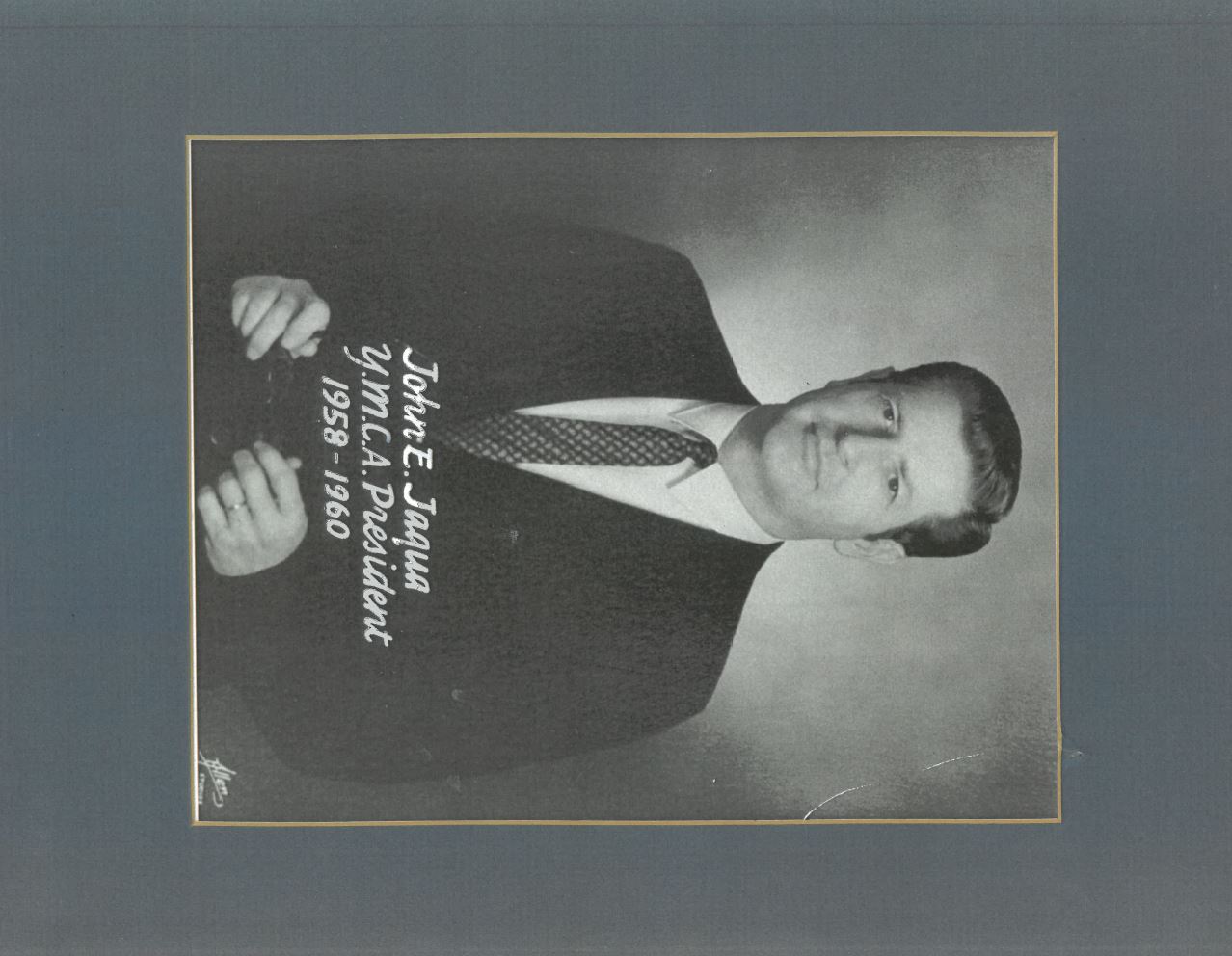 "My parents believed in the importance of having a thriving YMCA in our community—to serve families and people of all ages," said Jon Jaqua, son of John and Robin Jaqua. "I'm grateful that their legacy continues to help the YMCA meet the changing needs of our community, which has grown so much since their work in the 1950s. I'm inspired by the commitment of so many other donors to support the vision of building a new Y and I look forward to the State reauthorizing the lottery bond funding. The new Y groundbreaking will mark an important moment in Eugene's history—just as the 2055 Patterson location did in 1955."
The John E. and Robin Jaqua Fund of Oregon Community Foundation challenged the Y to raise $3 million to be matched by the fund's $1 million.
"Oregon Community Foundation relishes the opportunity to bring donors and nonprofits together in support of historic community projects that not only strengthen family legacies but also the community as a whole," said OCF Director of Donor Relations Maylian Pak. "Partnerships between donors and the community foundation produce incredible, tangible results for communities in need of transformative projects like this one."
Early April marked the completion of the match with a $100,000 gift by the Norman and Olga Evelyn Wildish Fund of Oregon Community Foundation, which contributes to important causes throughout Eugene and Springfield including kids' programs, the arts, natural resources and health organizations.
"Generations of our family have called Lane County home," said Steve Wildish, the nephew of Norman and Olga Wildish. "Whenever we have the ability to help our community by supporting a cause we believe in, we try and step forward. We are grateful for the positive impact the YMCA has had in our community for so many years and we are eager to help it enhance and expand its services."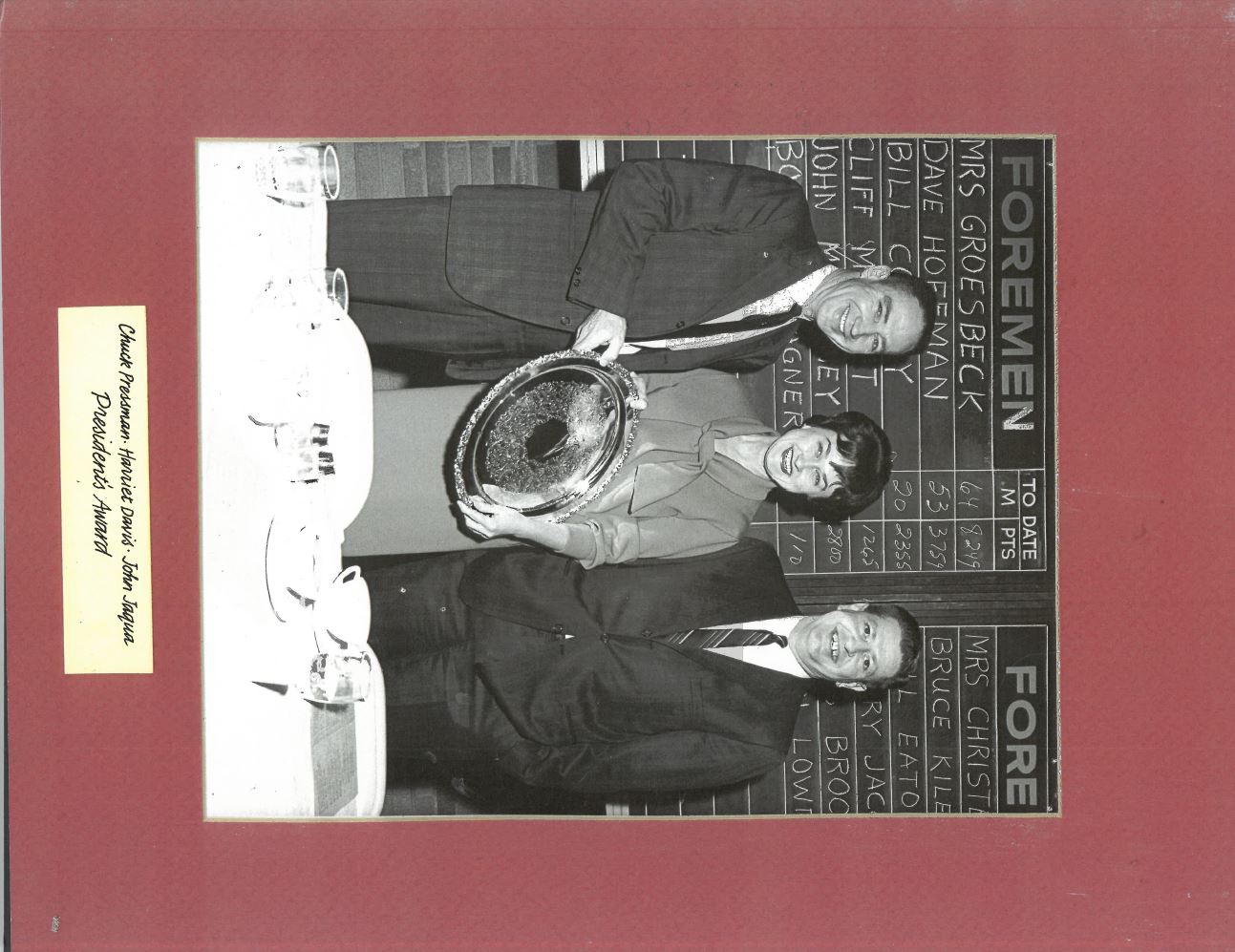 Johan and Emel Mehlum's $100,000 contribution to the match was inspired by the breadth of the Y's work, but particularly the Y's efforts to help generations of children reach their fullest potential—through early childhood education, afterschool programs, summer camps, youth sports and swim lessons.
"We salute the Y leadership and the many volunteers for providing important services in children-centered programs during this pandemic crisis," said Johan Mehlum. "We feel privileged and honored to participate in the campaign for the new YMCA facility for future generations."
Dolly Woolley, a member of the new Y's Capital Campaign Cabinet, credits the multiple ways she has been involved in the Y throughout her life with her excitement about the new Y project. As a University of Oregon student she coached a Y 5th-grade boys basketball team, when she was pregnant she used the swimming pool for laps, and when her two children were young she brought them to the Y for swim lessons for years.
But it is in honor and memory of her brother-in-law Doug Lee, who died of a heart attack in 2014, that Dolly volunteers and she and her husband Don contributed $50,000 to the Jaqua match.
"Doug's kids swam regularly at the Y, and Doug's running group used the Y as a home base for starting and ending runs," said Dolly Woolley. "I know that he would have been involved in helping the new Y be constructed, so I said yes to being involved. I am following up with what he would have done."
Larry Hirons, a longtime family physician and son of Ken and Esther Hirons, who founded Hirons Everybody's Drug Store in the 1930s, contributed to the Jaqua challenge because he believes in the power of community.
"I am continually inspired by community leaders and others supporting this project," he said. "This project will offer expanded opportunities for anyone who seeks health and wellness programs regardless of ability to pay."
The Y's new state-of-the-art 70,000-square-foot facility will be built at the corner of 24th Avenue and Hilyard Street.
A new flagship YMCA will generate the revenue necessary to expand youth development opportunities, disease-prevention courses and wellness programming to better serve Lane County. The new Y is projected to accommodate 35,000 visits a month, up from its pre-COVID average of 20,000 visits per month.
The Y's plan for the future includes: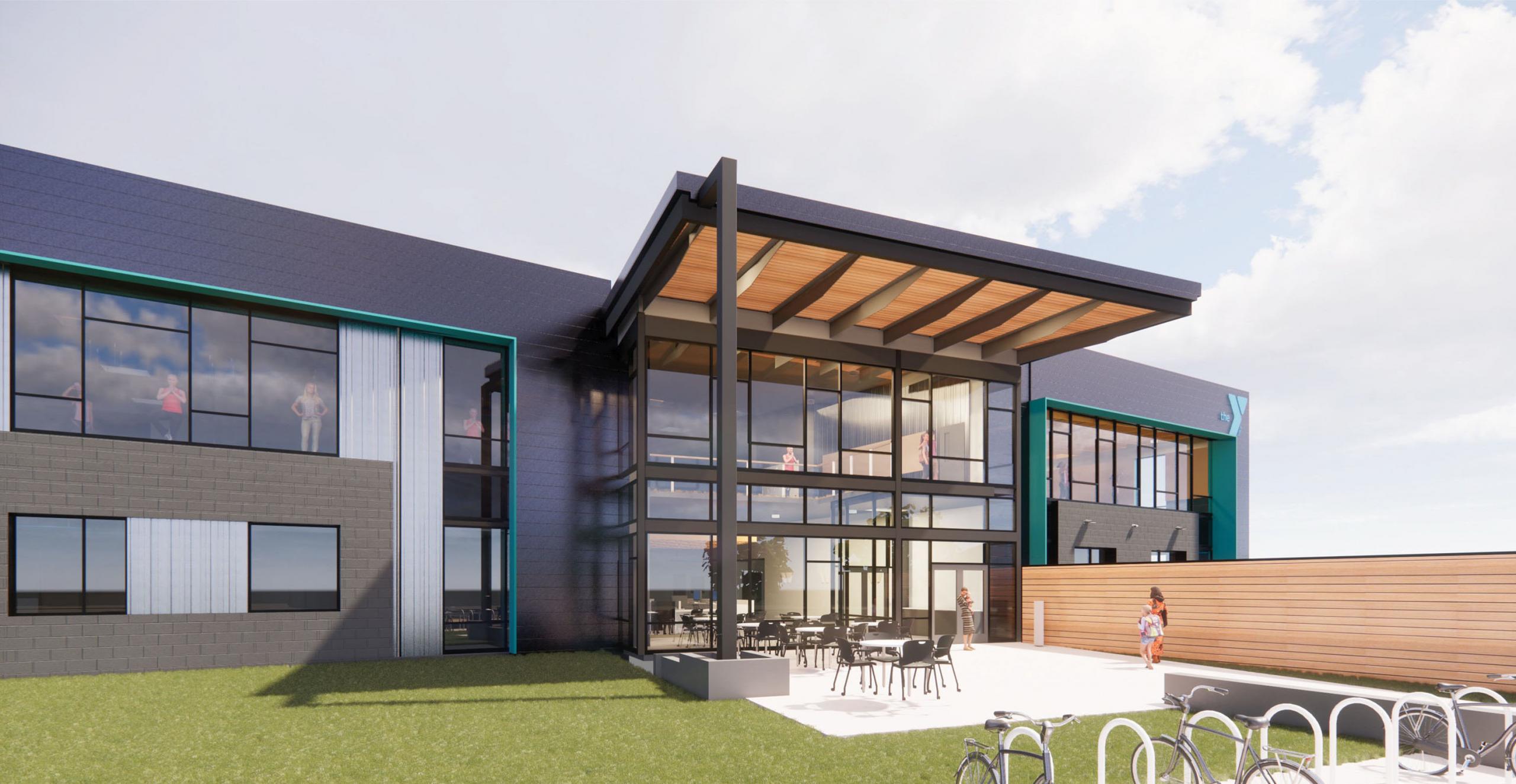 Continuing to grow afterschool programs in places such as Cottage Grove and Bethel school districts where large numbers of students qualify for free and reduced lunch;

Growing disease-fighting and disease prevention programming in areas associated with diabetes prevention, maintaining physical health through a cancer diagnosis, helping seniors remain independent, and implementing sought-after programs associated with devastating illnesses such as Parkinson's and Alzheimer's;

Expanding the aquatic center to teach more youth water safety skills, support rehabilitation care and preventative fitness, and offer recreational and competitive swimming;

Constructing a splash pad in the Aquatics Center to serve families with younger children;

Operating a teaching kitchen to help families and individuals gain the nutritional knowledge vital for good health;

Offering academic tutoring and programming for youth in a high-tech maker space with S.T.E.M. equipment;

Offering wellness classes and community events in the community room;

Providing a fully ADA-accessible and flexible floor plan designed by local firm PIVOT Architecture to accommodate flexible spaces and programming; and

Incorporating seismic upgrades to support, shelter, serve and aid the community after any disaster, including a significant earthquake.
"We are so grateful to the Jaqua family, Oregon Community Foundation and the dozens of donors inspired by the match for helping us make steady progress on the campaign for a new Y despite a global pandemic threatening our plans," said Eugene Family YMCA Chief Development Officer Danielle Uhlhorn. "The momentum created by this match coupled with upcoming information about the timing of $15 million in state funding means we will soon be able to set groundbreaking and opening dates."
In the 2019 Oregon legislative session, the Eugene Family YMCA was awarded $15 million in lottery bond funding. The global COVID-19 pandemic impacted the sale of those bonds, and the YMCA is awaiting confirmation from the Legislature on the reauthorization and timing of the $15 million bond sale, which is expected to be known by the end of the legislative session in June.
###
About the Eugene Family YMCA
The Eugene Family YMCA is one of the region's leading nonprofits strengthening communities through youth development, healthy living and social responsibility. Each year across Lane County, the Y engages more than 18,000 people regardless of age, gender, income or background—to nurture the potential of children, teens and seniors; improve health and well-being; and provide opportunities to give back and support neighbors. In 2020, the Eugene Family YMCA awarded $413,506 in financial assistance. The YMCA has been serving the Eugene-area since 1887.
Media inquires, please contact:
Eugene Family YMCA
Beth Casper
503-302-8776 (mobile)
beth@eugeneymca.org


The Y. For a better us.
Founded in 1887, we're one of Lane County's oldest nonprofits.