Walk it Off with the Y!
Your Y is thrilled to partner with Mix 94.5 to continue a decade-long tradition of encouraging movement, health and fun in Alton Baker Park every Wednesday evening throughout the summer: Walk It Off with the Morning Mix is now Walk It Off With the Y!
RAFFLE PRIZES WILL BE ANNOUNCED on August 25, and there is still time to

register
!
2-night stay at Shilo Inns is perfect for a weekend getaway

Inflatable stand up paddleboard for exploring the waterways across the Willamette Valley

YMCA yoga package for building strength, flexibility, and zen

YMCA get-healthy package for ensuring a robust fitness year

Out and About package with gift cards to your favorite local restaurants

and businesses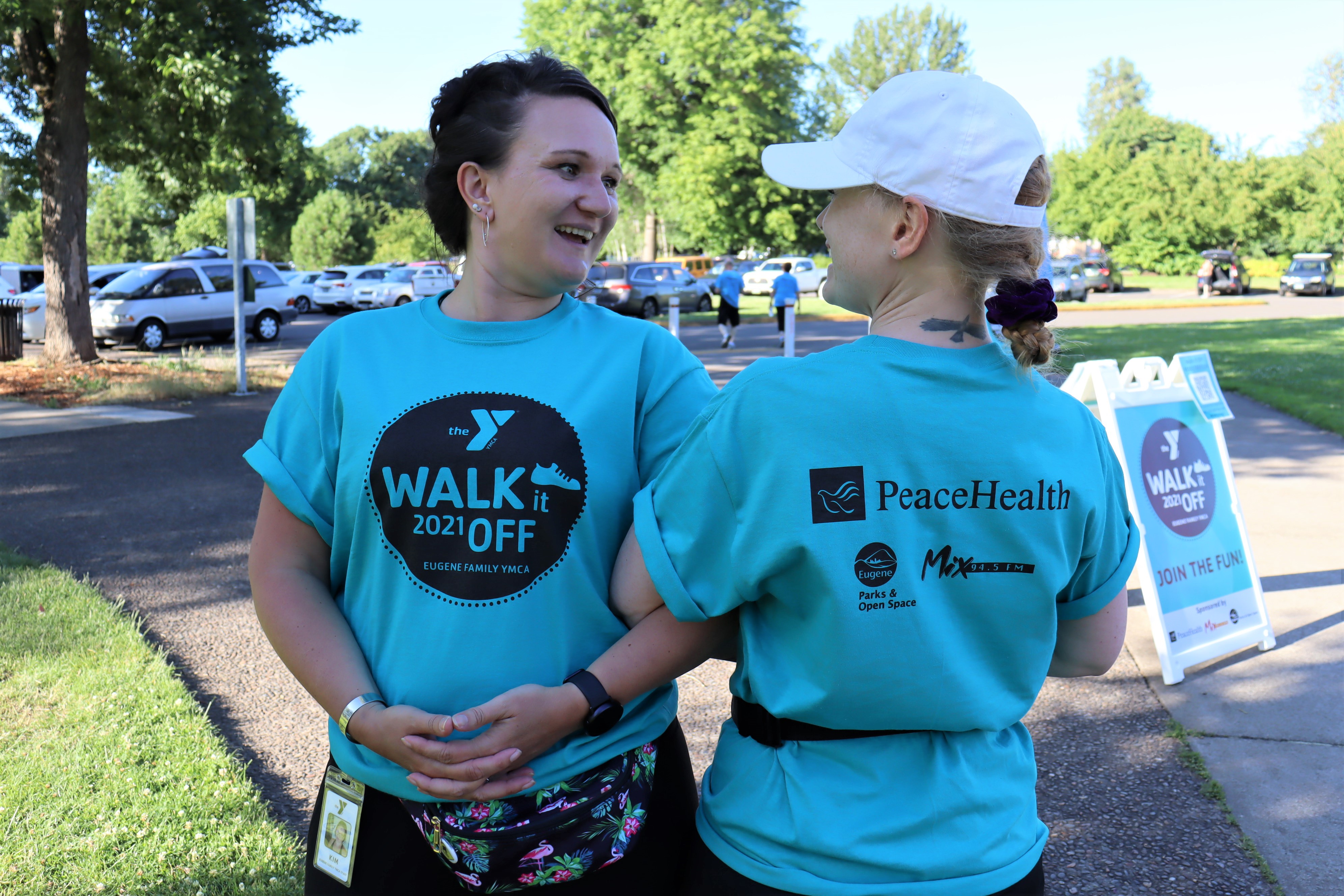 What: Walk It Off with the Y
Where: Alton Baker Park by the Shelter
Dates: Last Day! Wednesday, August 25
Time: 5:30 to 6:30 p.m.
Cost: Free!
All participants are asked to keep a safe distance from others and offer patience while safety protocols change in response to risk levels.
In keeping with years past, each week has a theme each Wednesday:
June 16: Launch Party

June 23: Show your Spirit Sports Fan Day

June 30: Get funky with Disco Day

July 7: Be colorful with Tie Dye Day

July 14: Everyone joins in with Family Day

July 21: Dust off your cape for Superhero Day

July 28: We can't keep a lid on Crazy Hat Day

August 4: Show your support with Cancer Survivor Day

August 11: Bring your four-legged friend for the Dog Days of Summer

August 18: You may need shades for Neon Day

August 25: Bling it on for our End of Summer Celebration