Walk it Off with the Y!
Your Y is thrilled to partner with Mix 94.5 to continue a decade-long tradition of encouraging movement, health and fun in Alton Baker Park every Wednesday evening throughout the summer: Walk It Off with the Morning Mix is now Walk It Off With the Y!
"We are counting down the days until we can get outside and share our expertise in fun ways with folks who have loved Walk It Off for years and those who are just starting," said Kim Miller, Health & Wellness Director. "It will feature all the same encouragement, inspiration and fun personalities but with a Y twist: you may see a dance class warm-up, a cool-down standing stretch series, or even a kids movement class as part of the fun!"
Free commemorative t-shirts will be available to the first 500 participants. Walkers earn participation point entries each week for an end of season raffle. All participants are asked to keep a safe distance from others and offer patience while safety protocols change in response to risk levels.
Event Details: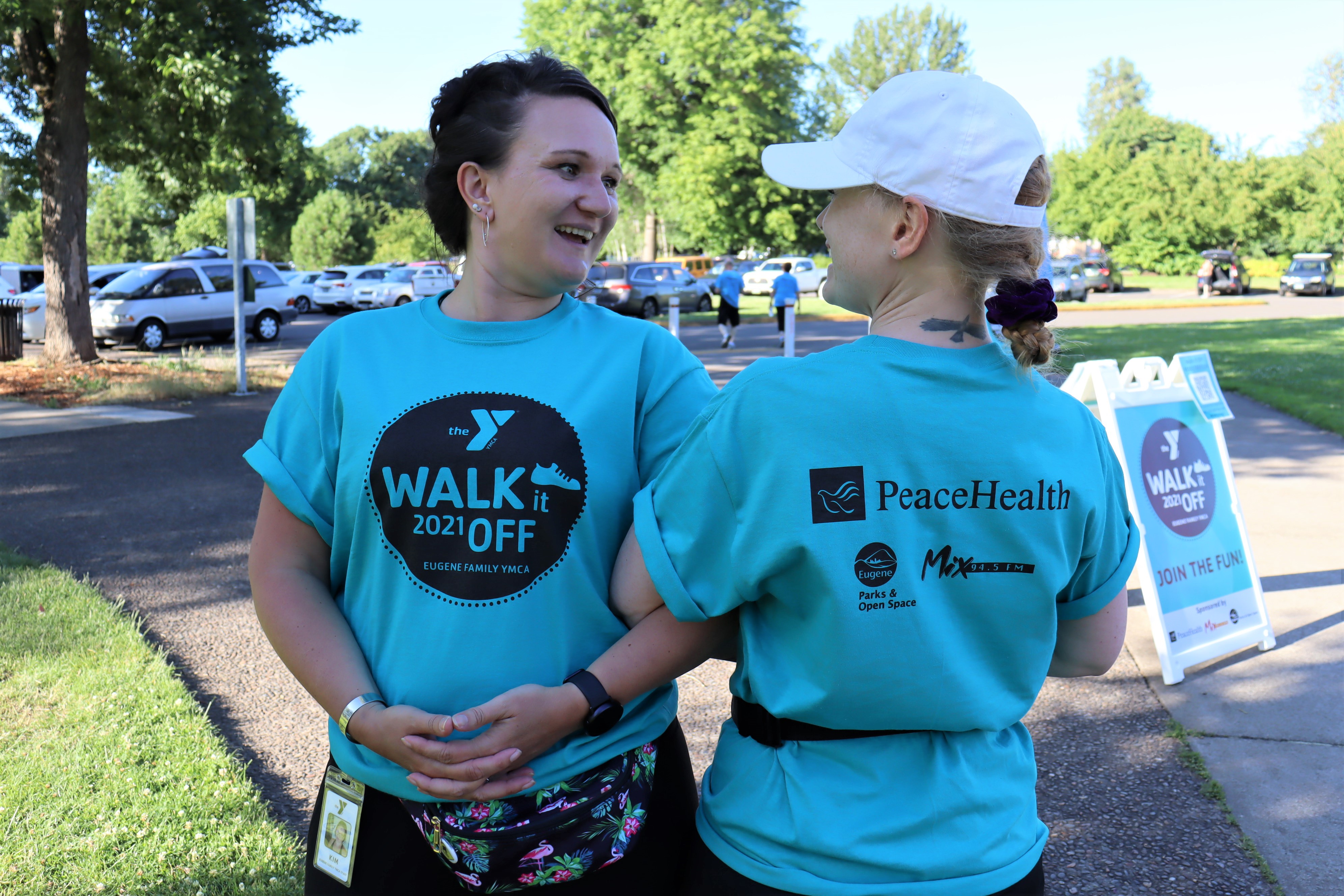 What: Walk It Off with the Y
Where: Alton Baker Park by the Shelter
Dates:

Wednesdays from June 16 through August 25

Time:

5:30 to 6:30 p.m.

Cost:

Free!
In keeping with years past, each week will have a theme:
June 16: Launch Party

June 23: Show your Spirit Sports Fan Day

June 30: Get funky with Disco Day

July 7: Be colorful with Tie Dye Day

July 14: Everyone joins in with Family Day

July 21: Dust off your cape for Superhero Day

July 28: We can't keep a lid on Crazy Hat Day

August 4: Show your support with Cancer Survivor Day

August 11: Bring your four-legged friend for the Dog Days of Summer

August 18: You may need shades for Neon Day

August 25: Bling it on for our End of Summer Celebration