"Oregon is an inspiration. Whether you come to it, or are born to it, you become entranced by our state's beauty."
-former Oregon governor Tom McCall, renowned for his environmental legacy, which includes declaring Oregon's beaches public land
As spring turns to summer, we imagine many of you will find your way to the beautiful locations in Oregon. It will be a much-needed reprieve from our isolated lives due to COVID-19.
Your Y also knows that motivation may have waned during this COVID winter and we take seriously our role in your health and wellness journey: that of an inspirational force!
Join us for the Eugene Family YMCA's Fitness Adventure: Oregon Edition!
You can take a bike or run journey. Or perhaps you'd rather commit to yoga or swimming for the next 6 months. You can join Susan Cowin on the walk/hike route!
"I joined the challenge because I am more motivated to be active when I have a clear, achievable goal and other people to hold me accountable," Susan says. "Also, I love our YMCA and want to support it as much as I can!"
Track your progress on Y-inspired tracking sheets or on Strava, a FREE virtual fitness app.
Choose one or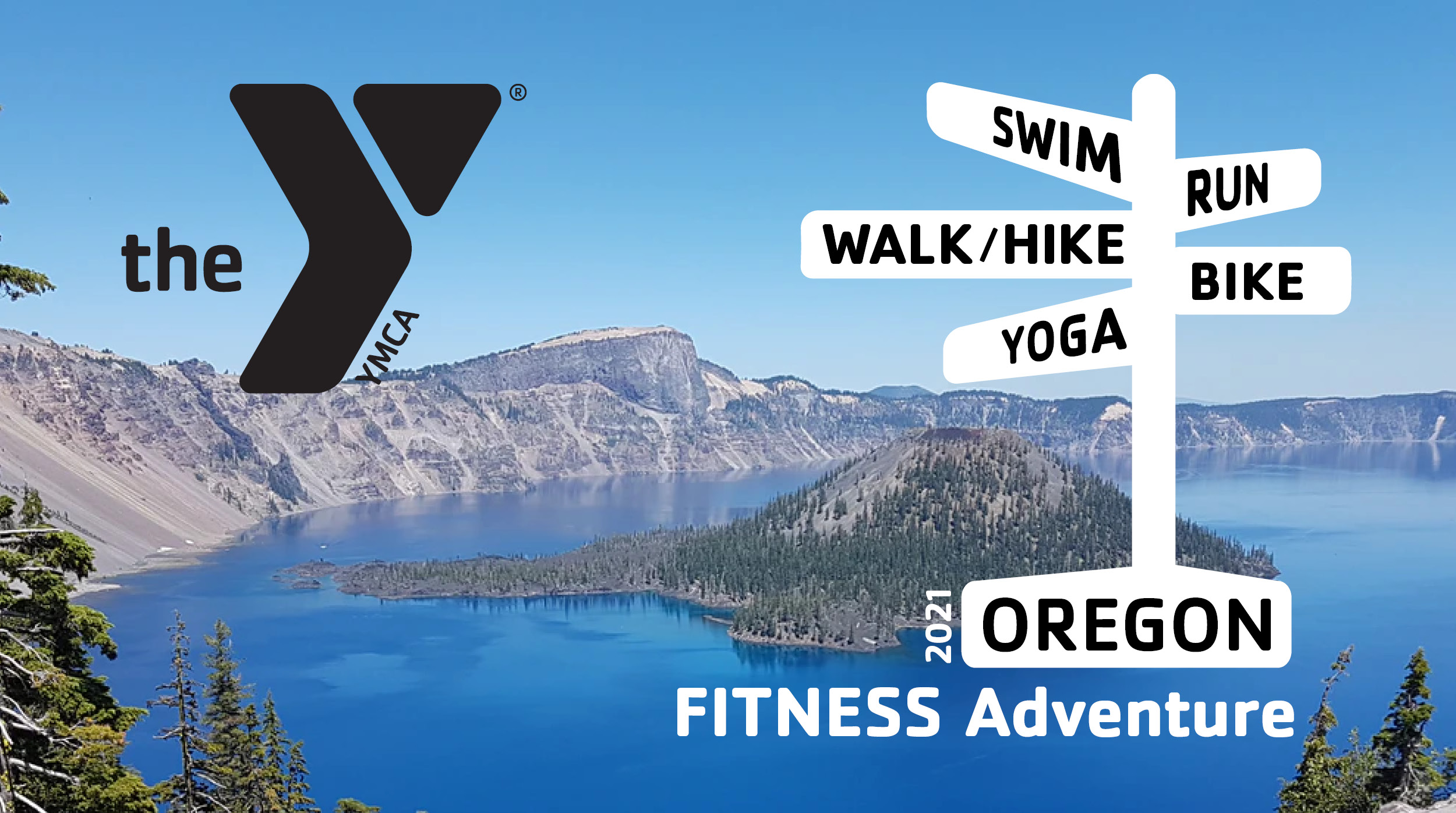 more of the following Fitness Adventures:
SWIM the length of the Coast Fork Willamette River: 40 miles
WALK/HIKE from Eugene to Crater Lake: 127 miles.
RUN the length of the Oregon Coast Highway: 363 miles
BIKE the length of the Oregon Timber Trail: 670 miles
REACH nirvana by completing 52 yoga sessions
Duration: From your registration date until Sunday, Sept 12.
Cost: $40 for members, $50 for community members
Note: Everyone gets a T-shirt.
Read the rest of the enews to learn about job opportunities, new group exercise classes, basketball hoop reservations and more!