Preschool / Pre-K Programs
"Thank you so much for your willingness to put yourself out there every day during this health crisis to care for and provide fun, stimulation and consistency for our kids! My daughter loves the Y, its teachers, and her friends there. My appreciation and gratitude for all you do is immeasurable." - Y Family
Through monthly themes, your youth will explore learning centers that challenge their minds and allow them to learn and grow according to their age and ability.
Our Rainbow Room focuses on socialization and learning about the world around them through play.
Our Friends Room builds on the skills learned in the Rainbow Room while preparing them for a classroom setting. This is a one-year program for the year prior to their entrance into Kindergarten.
HOW TO REGISTER REGISTER HERE FINANCIAL ASSISTANCE TAX INFO
2022-23 Early Learning
Recent Changes:
School Year Calendar: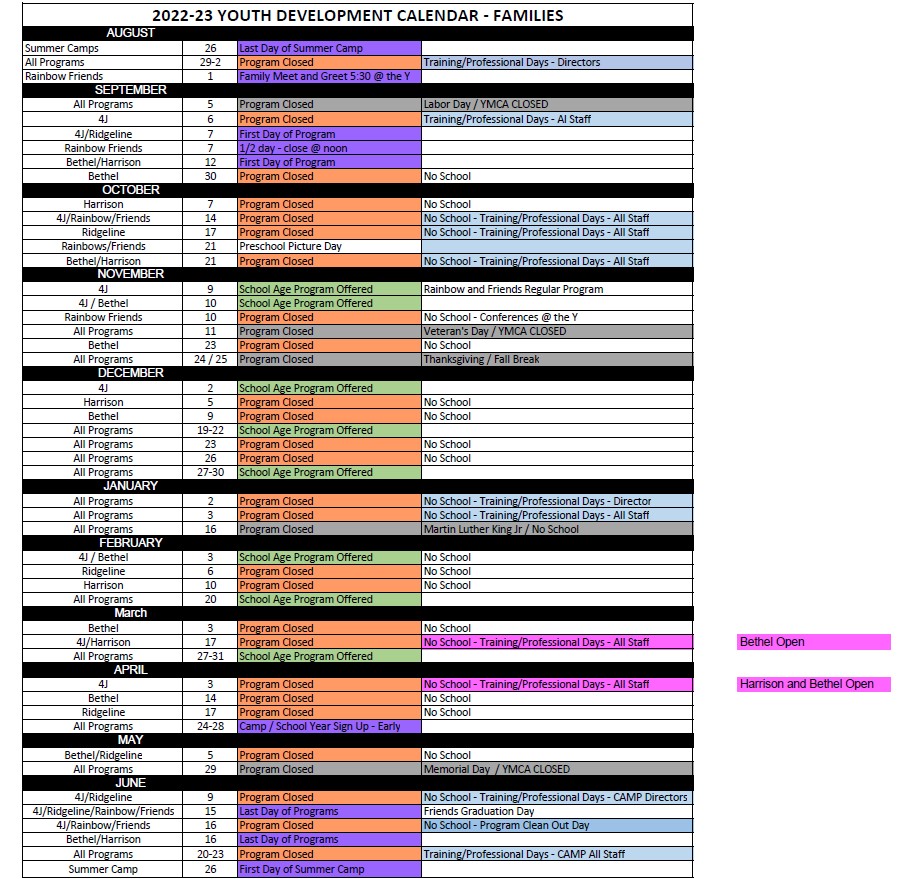 RAINBOWS - Ages 3 to 4 years old
YMCA and Lane County Immunization Rates