Cancer is a life-changing disease that takes a tremendous physical and emotional toll on those affected. The Y and the LIVESTRONG Foundation have joined together to create LIVESTRONG at the YMCA, a 12-week exercise program offered at no cost to help survivors improve their strength and physical fitness, diminish the severity of therapy side effects, develop supportive relationships and improve their quality of life.

Participants work with Y staff trained in supportive cancer care to safely achieve their goals such as building muscle mass and strength; increasing flexibility and endurance; and improving confidence and self-esteem. By focusing on the whole person and not the disease, LIVESTRONG at the YMCA is helping people move beyond cancer in spirit, mind and body.
LIVESTRONG® at the YMCA in-person is CURRENTLY ON HOLD but we are creating videos specifically for our cancer community. Read below:
---
A charity bike ride for cancer research that overnighted at your Y in 2019 has resulted in a series of professionally produced videos for those who have undergone cancer treatment.
The bikers, students from the University of Texas at Austin, rode 4000 miles from Austin to Anchorage, Alaska, to raise awareness and money for cancer research. Dubbed the Texas 4000, the event is the longest annual charity bike ride in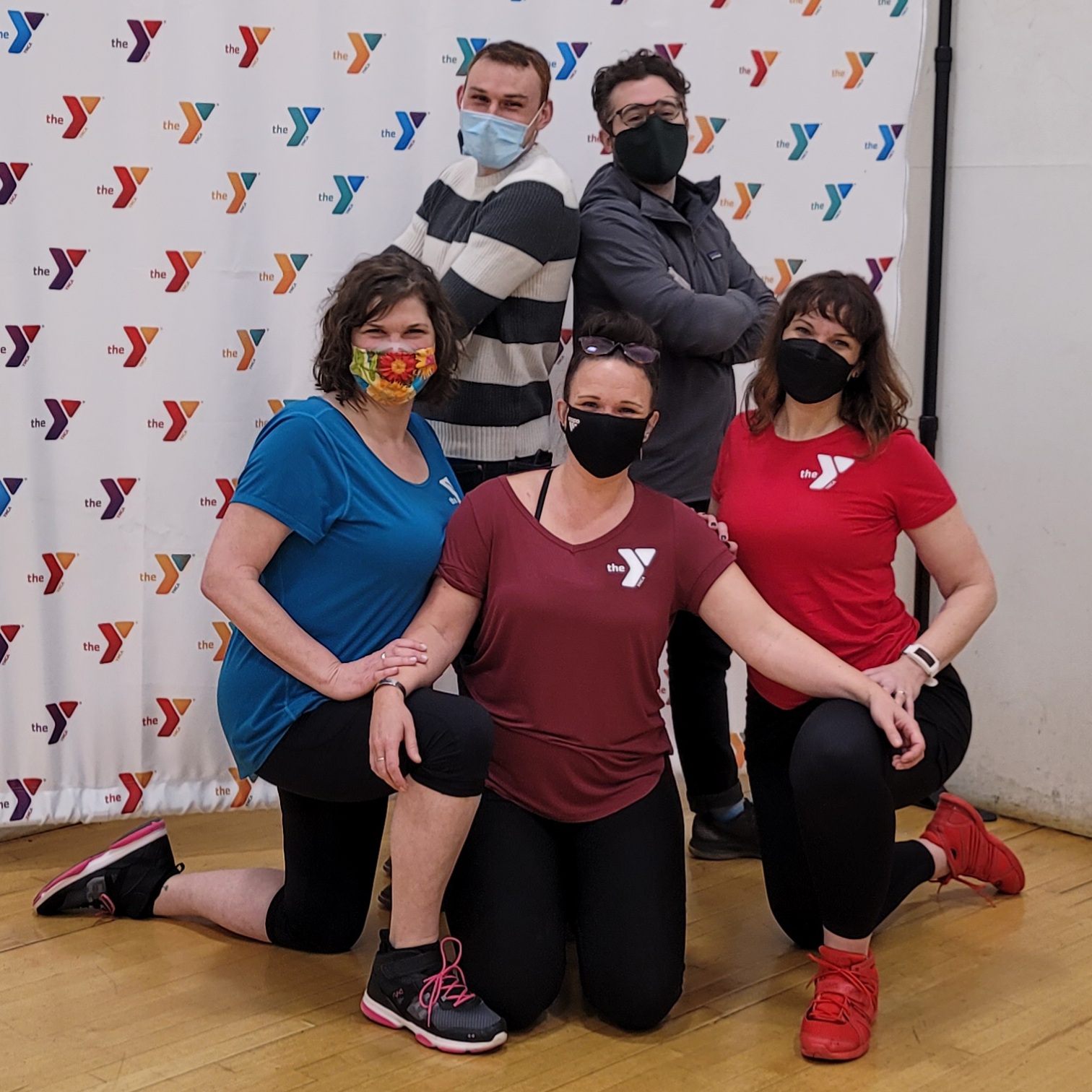 the world.
Their stop in Eugene inspired the group to invite the Y to apply for a grant, initially to support an expansion of the LIVESTRONG® at the YMCA program, our 12-week evidence-based exercise program to help survivors improve their strength and physical fitness, diminish the severity of therapy side effects, develop supportive relationships and improve their quality of life.
The LIVESTRONG at the YMCA program carries a waitlist of as many as 40 people. The group remains small due to facility space restrictions—a total of 12 people for each 12-week session to offer individualized attention based on specific cancer-related conditions and to allow the group to develop the relationships necessary to combat depression and anxiety.
COVID-19 derailed the entire LIVESTRONG at the YMCA program—even with masks, physical distance and sanitization, people undergoing or having just completed cancer treatment needed to isolate to protect themselves.
"Isolation and loneliness come with going through cancer surgery, treatment and recovery and we know how important this program has been to cancer survivors in the community," says Colleen Hogan, Program Coordinator for the LIVESTRONG at the YMCA program. " It was heartbreaking to have to tell people we couldn't offer the program during the shutdown. Cancer didn't stop during the pandemic and loneliness didn't stop—isolation and loneliness only got worse."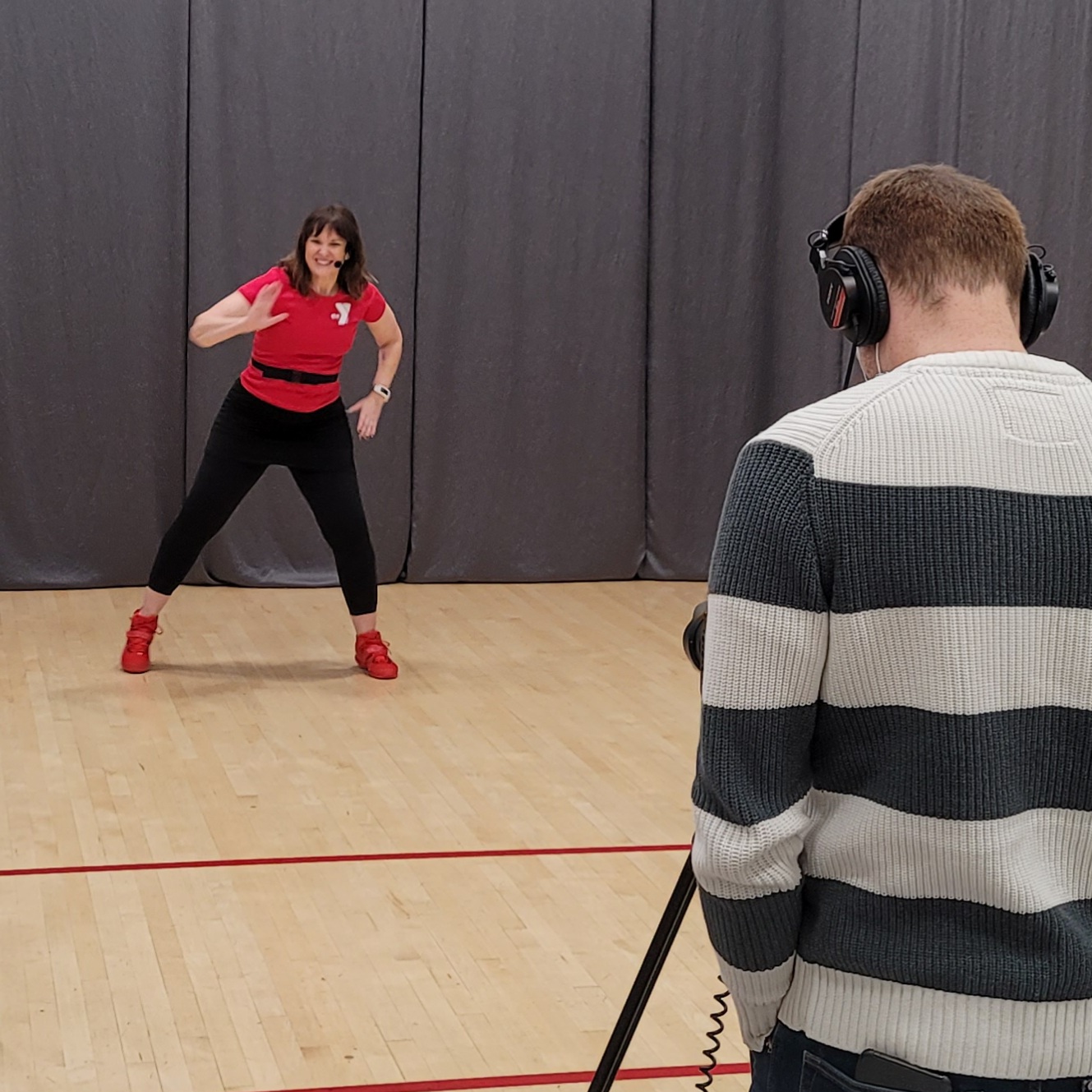 The $10,000 grant from Texas 4000 organization allows your Y to reach out to cancer survivors and alumni of the LIVESTRONG at the YMCA in a brand-new way.
A series of 6 videos covering lymphedema, range of motion and balance, cardio and strength training, and meditation provides visual and verbal cues as well as modifications depending on the level of fitness.
"This video series is a gift to our community and the world at large," says Colleen. "We looked at what we do in the 12-week program and we wanted to make sure we met all of those same milestones in a video series. We also focused on people coming here from different levels and different stages of recovery."
The Turell Group, a marketing, digital and communications agency based in Eugene, generously donated video production and editing services to match the grant funds making this series possible. Their expertise meant that Y staff could focus on what they do best: explaining to cancer survivors the movements, the science and evidence behind the LIVESTRONG at the YMCA program and the "Start Low and Go Slow" motto to prevent injuries.
The videos—called RECLAIM Cancer Exercise series—will be released in the coming weeks on this page.
---
For More Information:
Colleen Hogan, Program Coordinator LIVESTRONG at the YMCA ​
541-686-9622