We invite our active members to stop by the Y Welcome Center to claim a free t-shirt! First come, first served: supply, colors and sizes (adult and youth) are limited.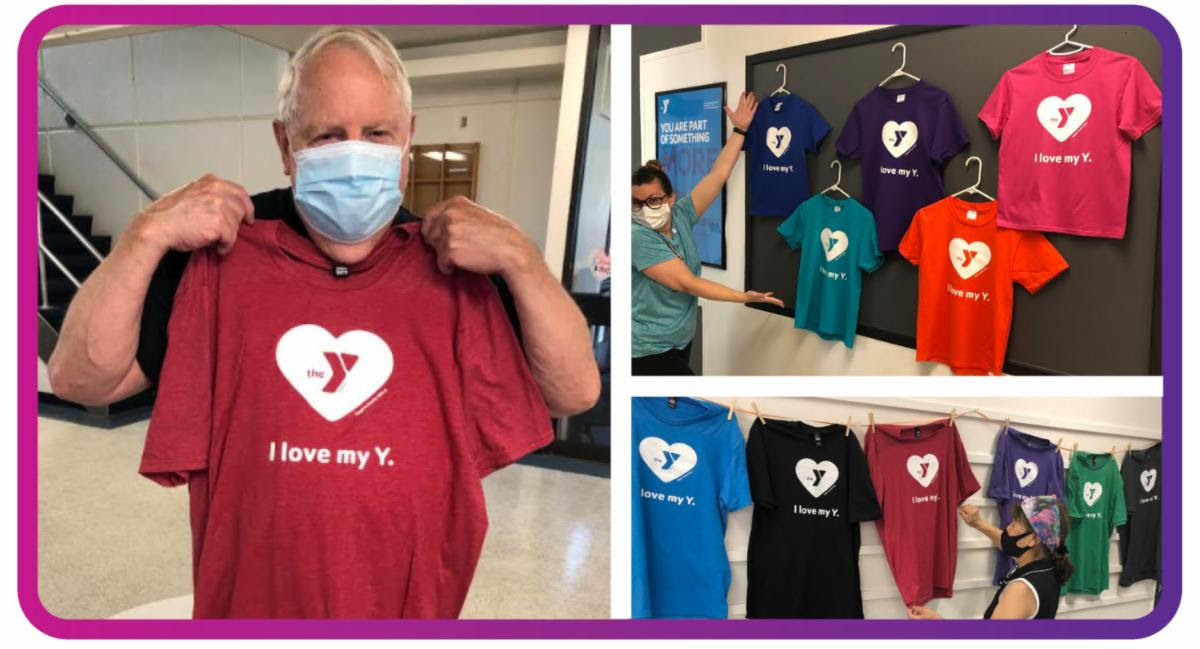 We celebrate your resilience and flexibility as we closed our doors. We celebrate your dedication to keeping our community safe from the spread of the virus.
We celebrate you for all of the struggles and hardships you endured in the past year+.
We celebrate your commitment to help us reach 70 percent vaccination, a great way to protect the vulnerable and immuno-compromised individuals in our community. THANK YOU!
Active Members as of August 31 Eligible for MEMBERSHIP RAFFLE!
I LOVE MY Y RAFFLE: Your Y is raffling prizes to ACTIVE members on August 31. If you are an active member, you are automatically entered into the raffle.
One lucky winner will receive a free LIFETIME membership to the Eugene Family YMCA.
Five lucky winners will each receive a year-long free membership to the Eugene Family YMCA.
Eligibility: Winners will be announced in early September. You must be the head of household within your active membership group to qualify for the free memberships. YMCA staff and family members, as well as those members who receive memberships through insurance, financial assistance or trade agreements, are not eligible. Winners receive free membership, good for basic membership fees, not program fees or merchandise. Prize is non-refundable and non-transferable.
Your Support Means EVERYTHING to Our Community
Many thanks to the 99 donors who raised their hand to help others by donating $59,928 collectively to support the Y's financial assistance program. Together, we keep our promise to not turn anyone away due to financial barriers.
Because of you, EVERYONE has access to child care programs, swim lessons, facility memberships and all the Y has to offer our community to ensure a healthy mind, body and spirit for ALL!
THANK YOU!
Seeking Youth Development Staff
Be a HERO in a child's life!
Your Y is hiring for Fall Youth Development programs. Youth Development staff create positive, nurturing relationships with children and their families while offering fun, engaging activities.
Be a part of a team that responds to the community's needs and develops and grows the next generation of achievers!
Learn more and apply HERE.
Read the rest of E-news

HERE.