Building What Matters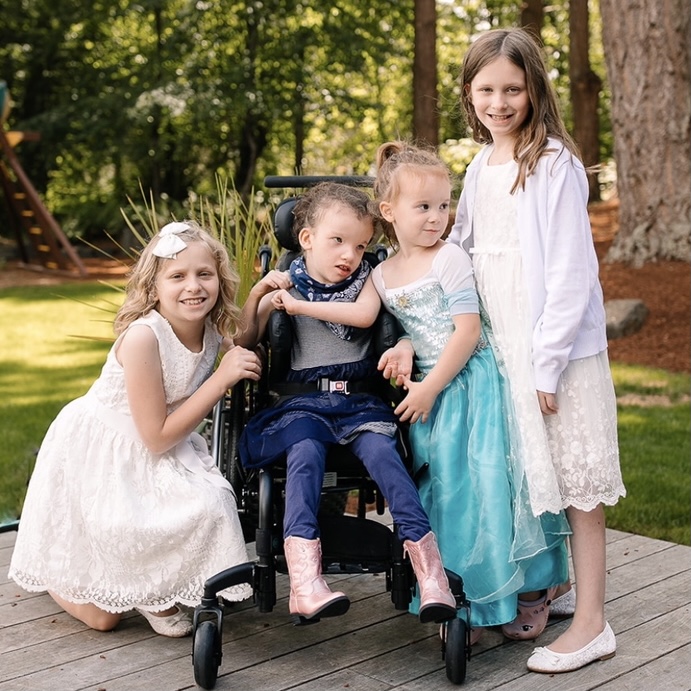 "We have really high hopes of more people having access to the Y and seeing the difference it can make in the community," said Katie Urhausen, a lifelong Eugenian and spokesperson/co-founder for Deployed Logix (DLX), a company that provides equipment for first responders around the world.
Katie and the DLX board gifted the Y a $250,000 challenge match and they are sponsoring the warm-water Therapy Pool in the new Y's Aquatics Center.
"My oldest daughter is severely disabled—she was born missing part of her brain and also has a still-undiagnosed syndrome,'' Katie said of her daughter, Jovie. "A big source of joy in her life is being in the water. The Therapy Pool will be in honor of my daughter Jovie and her friends. Our vision is that it provides a source of comfort and joy for all types of people."
The New Y project inspired DLX because it is poised to be a welcoming, easily-accessible, engaging facility for those with disabilities. Not only will the warm-water pool provide access (through a lift) and opportunities for individuals with physical or developmental disabilities, but also the Health & Wellness Center will have expanded adaptive equipment with programs specifically designed to accommodate those with mobility and other challenges.
"Sometimes families like mine feel marginalized," Urhausen said. "It means a lot just to be acknowledged and included. The Y recognizes, welcomes and engages people with disabilities, but can't put forth their best effort because of the constraints of the old facility."
Urhausen's family, which includes Emmet, 8, and Coco, 5, participate in many of the Y's community events and youth programs, such as the Halloween party, swim lessons and sports clinics.
"When you have a child with a lot of medical equipment or with a feeding tube, for example, it is sometimes difficult to be in a public space," she said. "But when you are at the current Y, you can truly feel the love there. It is a well-loved space. It is not a suitable space anymore but the energy within those walls is magical. So it will be exciting to feel that same energy within a new state-of-the-art facility."
FOR MORE GIVING INFORMATION AND OPPORTUNITIES:
Danielle Uhlhorn, Chief Development Officer
541.686.9622; 247
danielle@eugeneymca.org
The Eugene Family YMCA is 501c3 non-profit. EIN 93-0500679